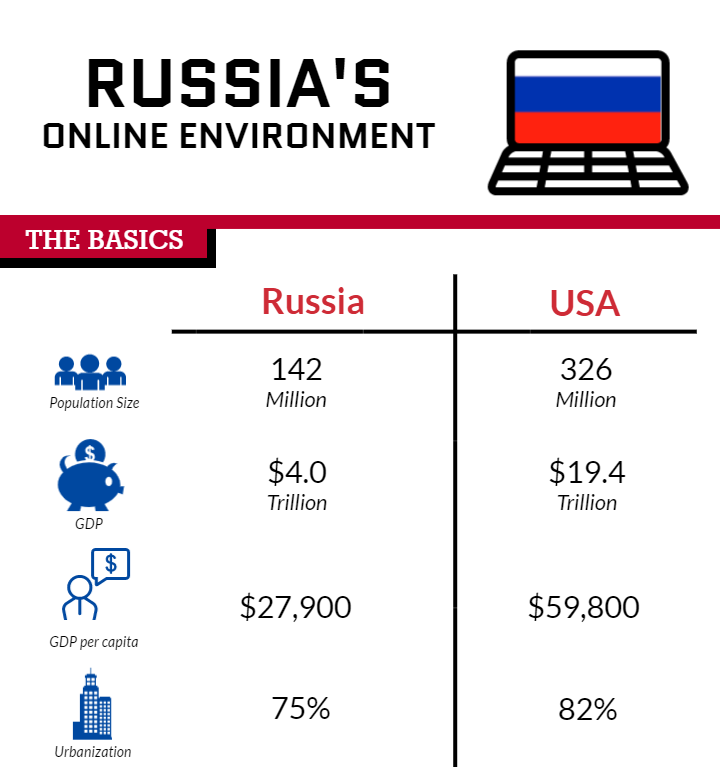 Taking the title of 'largest country in the World', Russia has a rather minute population at only about 144 million. But don't let this fool you - Russia is a powerhouse and represents the 11th most powerful economy in the world, which makes it a very interesting market for U.S. Exporters!
But how can you enter this vast, yet condensed market?
Use online tools to your advantage to be found, understood, and grow your exports in Russia!
Read More