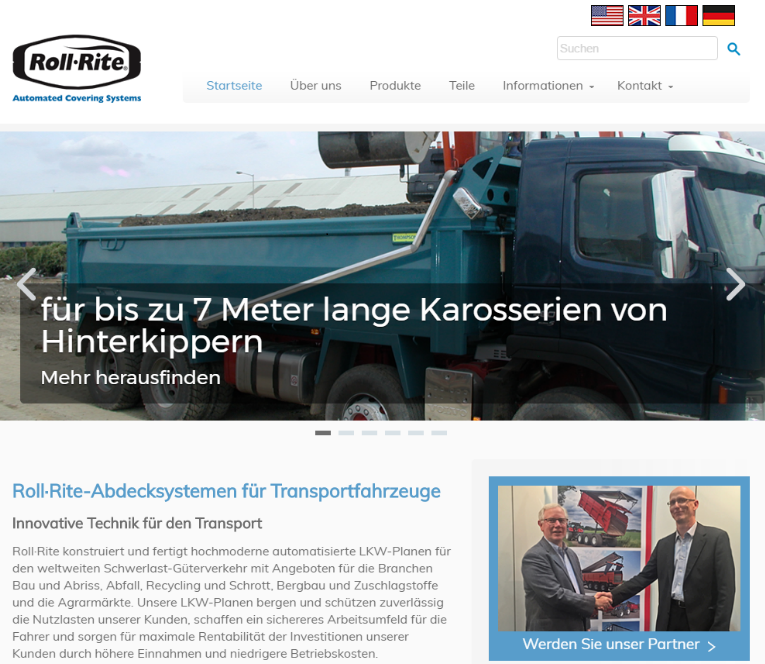 Building global brands
Roll-Rite sell their innovative tarping systems to trucking companies, haulage groups and speciality transporters from a range of different industries. Their clients are all looking for quality, reliability and strong service support. Brand recognition is therefore key to building that trust and in today's world, websites and social media play a vital role for brand development.
Listen to Roll-Rite CEO Brad Templeman talk about how localized websites have helped his company grow their international business and global brand awareness.
Read More