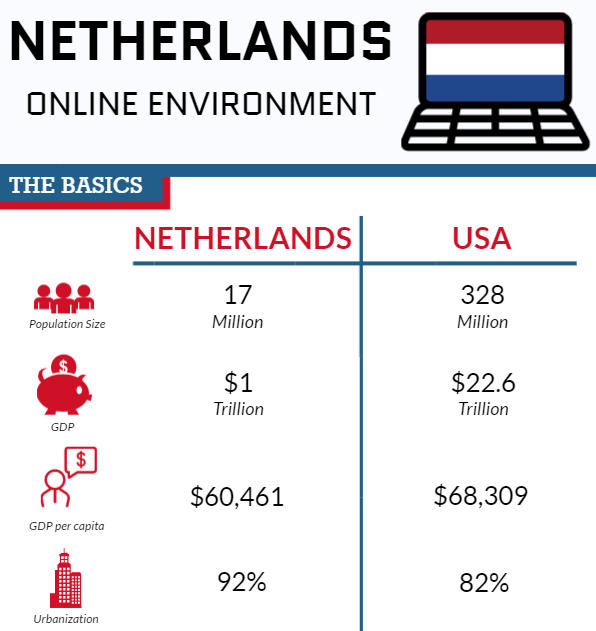 The Netherlands is a small country (approximately the size of Connecticut and Massachusetts combined), but it is an extremely attractive market within Europe:
The Netherlands is a founding member of the EU, NATO, and the WTO, as well as part of the Schengen Area

and the trilateral

Benelux Union.

It has a U.S-friendly population with high regard for U.S products and the highest level of English language fluency on the continent.

The Netherlands has an innovative business community hungry for new, high-quality products.

It hosts several international organizations and courts many of which are centered in The Hague, which is consequently dubbed as 'the world's legal capital'.
Use online tools to your advantage to be found, understood, and grow your exports in the Netherlands!
Read More