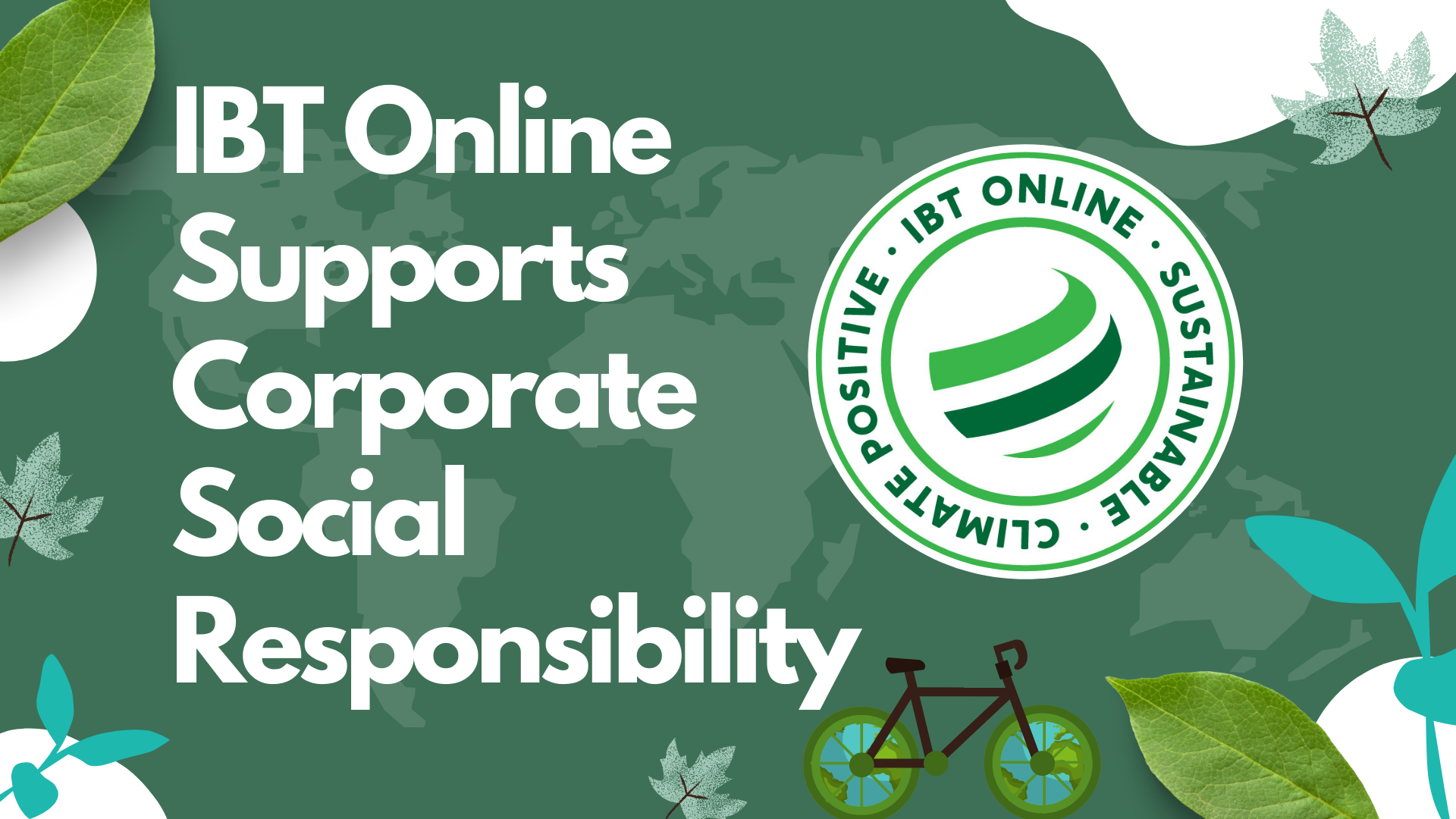 The momentum for corporate social responsibility and sustainability continues to accelerate and the role for businesses is clear: we need to turn risk into opportunity.
At IBT Online we seek to incorporate corporate social responsibility and sustainability efforts for the success of our clients, our business and our planet.
The current climate crisis represents one of the biggest risks to our planet and we therefore feel we have a responsibility to make changes to our business practices as well as our services in order to mitigate and offset our impact.
We also believe that finding sustainable business solutions is the best way to set up our business as well as our client's for long-term growth that is resilient to a trade landscape impacted by climate change. Here are the top reasons why we believe all exporters should choose business solutions that incorporate sustainability and climate change mitigation within their business objectives.
Read More