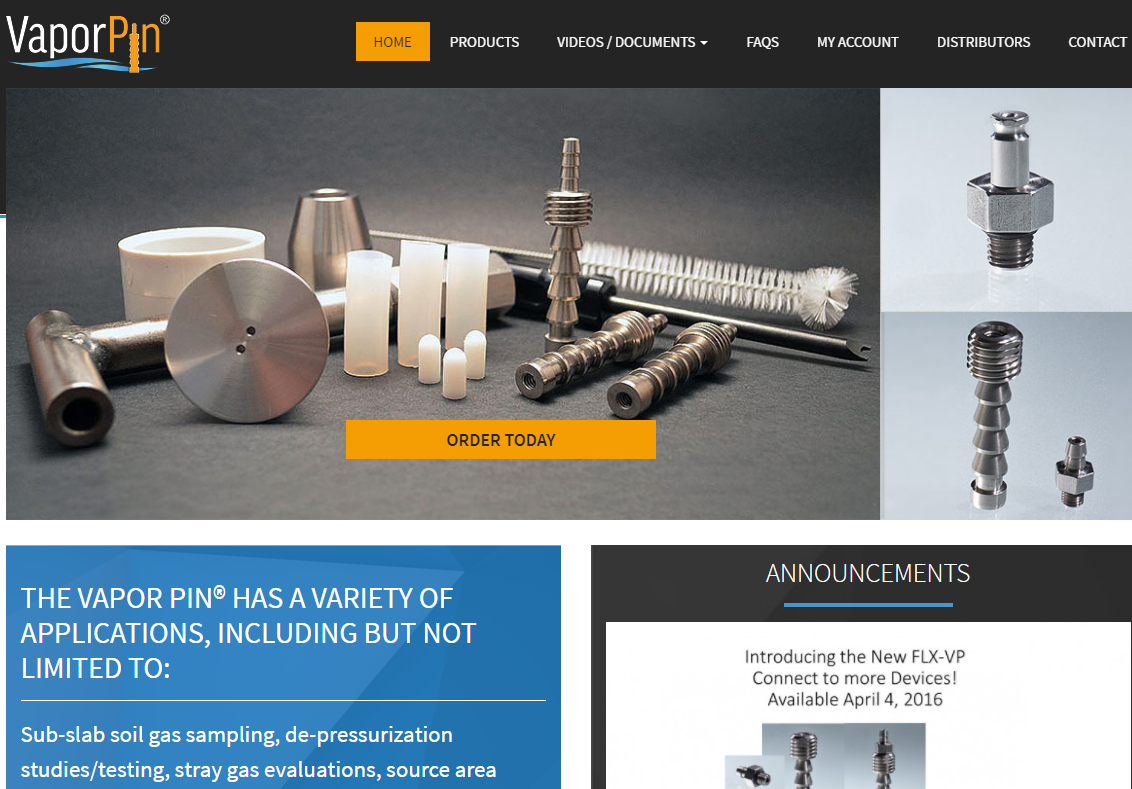 Vapor Pin Enterprises, Inc. patented the Vapor Pin®, which allows environmental professionals a means of collecting high-quality, low-cost soil gas samples within minutes. Vapor Pin was seeking to grow their brand internationally and identified as their first target market. Vapor Pin recognized that website localization can give your business a competitive advantage, helping your brand stand out in a crowded digital landscape. This task can also appear daunting to many companies as it requires market expertise and digital skills that might not be available in-house. For this reason, Vapor Pin called upon IBT Online to help them achieve their exporting objectives. IBT Online was proud to launch a best-practice, localized business development Brazilian ecommerce website as well as a targeted online marketing strategy to accompany it.
Localizing websites is more than translating a few pages – it involves deep local knowledge, wide technical experience and strong locally-based search engine optimization skills. Ecommerce plug-ins also need to be suited to the local market, taking into account local payment habits, safety and compliance regulations. For Brazilian ecommerce, according to Vice-President Laurie A. Chilcote, "We need to get online in this market". It was the right time to call in IBT Online to ensure the Brazilian website was launched on-time and on-budget with a full ecommerce platform and online marketing strategy to power up sales.
Given the success of the localized website and strategic marketing efforts in Brazil, Vapor Pin endeavoured to further invest into launching ecommerce websites in other international target markets. As Laurie expresses: "If you want to grow your brand and expand into markets, IBT Online is the company to help you achieve those goals."
Read More