Vapor Pin Enterprises, Inc. patented the Vapor Pin®, which allows environmental professionals a means of collecting high-quality, low-cost soil gas samples within minutes. Management was convinced that Brazil would be responsive to ecommerce and they turned to their local, US-based web agency for help. Unfortunately, the local web company did not have the experience, the know-how or the tools and skills to build localized Brazilian ecommerce websites. IBT Online was proud to be called in to help fix the problem and get a great, functioning, optimized and safe localized Brazilian ecommerce website with an accompanying online marketing strategy.
Localizing websites is more than translating a few pages – it involves deep local knowledge, wide technical experience and strong locally-based search engine optimization skills. Ecommerce plug-ins also need to be suited to the local market, taking into account local payment habits, safety and compliance regulations. For Brazilian ecommerce, according to Director of Sales Laurie A. Chilcote, "everything is in place including, distributors, accountants, lawyers…now we need to get online". It was the right time to call in IBT Online to ensure the Brazilian website was launched on-time and on-budget with a full ecommerce platform and online marketing strategy to power up sales.
The company had lost time and resources with their initial attempts. This is something IBT Online has seen before – please see our blog on why using your local web agency for international websites is not always a good idea. IBT Online decided to fast-track a technical review and propose solutions to help make up for lost time. Web files were transferred to the IBT Online content management system and technical staff were dedicated to the project. Company management needed the localized ecommerce website up and live within 3 weeks – a challenge IBT Online was willing to take on.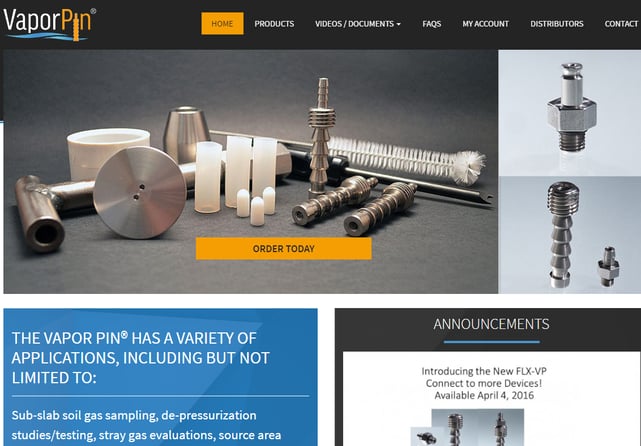 Ohio-based Vapor Pin Enterprises, Inc. has a successful ecommerce facility on its US-domestic website and also sells via distributors in international markets. Vapor Pin has already gained export success in several large markets, including Canada, the UK, Australia, Brazil and Costa Rica. Rolling out ecommerce functionalities to key markets like Brazil is a natural next step and one that IBT Online is proud to be part of.