Vapor Pin Enterprises, Inc. patented the Vapor Pin®, which allows environmental professionals a means of collecting high-quality, low-cost soil gas samples within minutes. Vapor Pin was seeking to grow their brand internationally and identified as their first target market. Vapor Pin recognized that website localization can give your business a competitive advantage, helping your brand stand out in a crowded digital landscape. This task can also appear daunting to many companies as it requires market expertise and digital skills that might not be available in-house. For this reason, Vapor Pin called upon IBT Online to help them achieve their exporting objectives. IBT Online was proud to launch a best-practice, localized business development Brazilian ecommerce website as well as a targeted online marketing strategy to accompany it.
Localizing websites is more than translating a few pages – it involves deep local knowledge, wide technical experience and strong locally-based search engine optimization skills. Ecommerce plug-ins also need to be suited to the local market, taking into account local payment habits, safety and compliance regulations. For Brazilian ecommerce, according to Vice-President Laurie A. Chilcote, "We need to get online in this market". It was the right time to call in IBT Online to ensure the Brazilian website was launched on-time and on-budget with a full ecommerce platform and online marketing strategy to power up sales.
Given the success of the localized website and strategic marketing efforts in Brazil, Vapor Pin endeavoured to further invest into launching ecommerce websites in other international target markets. As Laurie expresses: "If you want to grow your brand and expand into markets, IBT Online is the company to help you achieve those goals."Watch this video, featuring Laurie Chilcote discussing the Online Global programs:
Ohio-based Vapor Pin Enterprises, Inc. has a successful ecommerce facility on its US-domestic website and also sells via distributors in international markets. Vapor Pin has already gained export success in several large markets, including Canada, the UK, Australia, Brazil and Costa Rica. Rolling out ecommerce functionalities to key markets like Brazil represent a natural next step for companies such as Vapor Pin that are wishing to grow their business overseas.
Launching this localized ecommerce website in Brazil has resulted in fantastic return on investment for Vapor Pin, as Laurie states: "We know we can't physically be everywhere all the time but with IBT Online our reach is unrestricted. The quality of traffic and engagement across a number of our pages on our sites speaks volumes of their accomplishments. That is why I would recommend that you partner with IBT Online, if you want to successfully grow your exports, increase your sales and build your brand."
The success of the localized ecommerce website in Brazil allowed Vapor Pin to rethink their exporting strategy. Vapor Pin quickly decided to invest in more localized ecommerce websites in other international markets.
For Vapor Pin, IBT Online built and launched several international localized ecommerce websites, check them out here:
These websites are all geared to reach the specific audiences belonging to those markets and help Vapor Pin be found, understood, and easy to do business within the local market. As a result, Vapor Pin offers its prospects a localized website with a more positive customer experience which leads to higher levels of consumer satisfaction, engagement, and ultimately sales. Learn more about website localization right here!
IBT Online is proud to be part of Vapor Pin's exporting strategy and support them in achieving their future objectives. Vapor Pin knows they can count on IBT Online to tackle their exporting challenges and help them achieve their goals, as Laurie says: "I always feel like we are top priority!"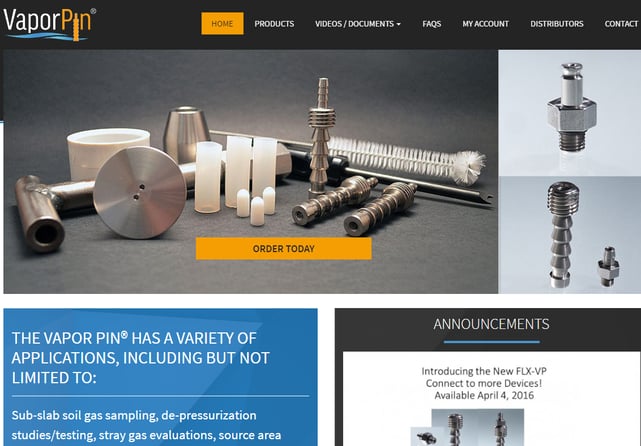 For Vapor Pin this has been a rewarding experience, not only do they now have several localized websites conquering different international markets but they have found in IBT Online an ongoing partner that they can call upon to help them achieve their exporting goals.