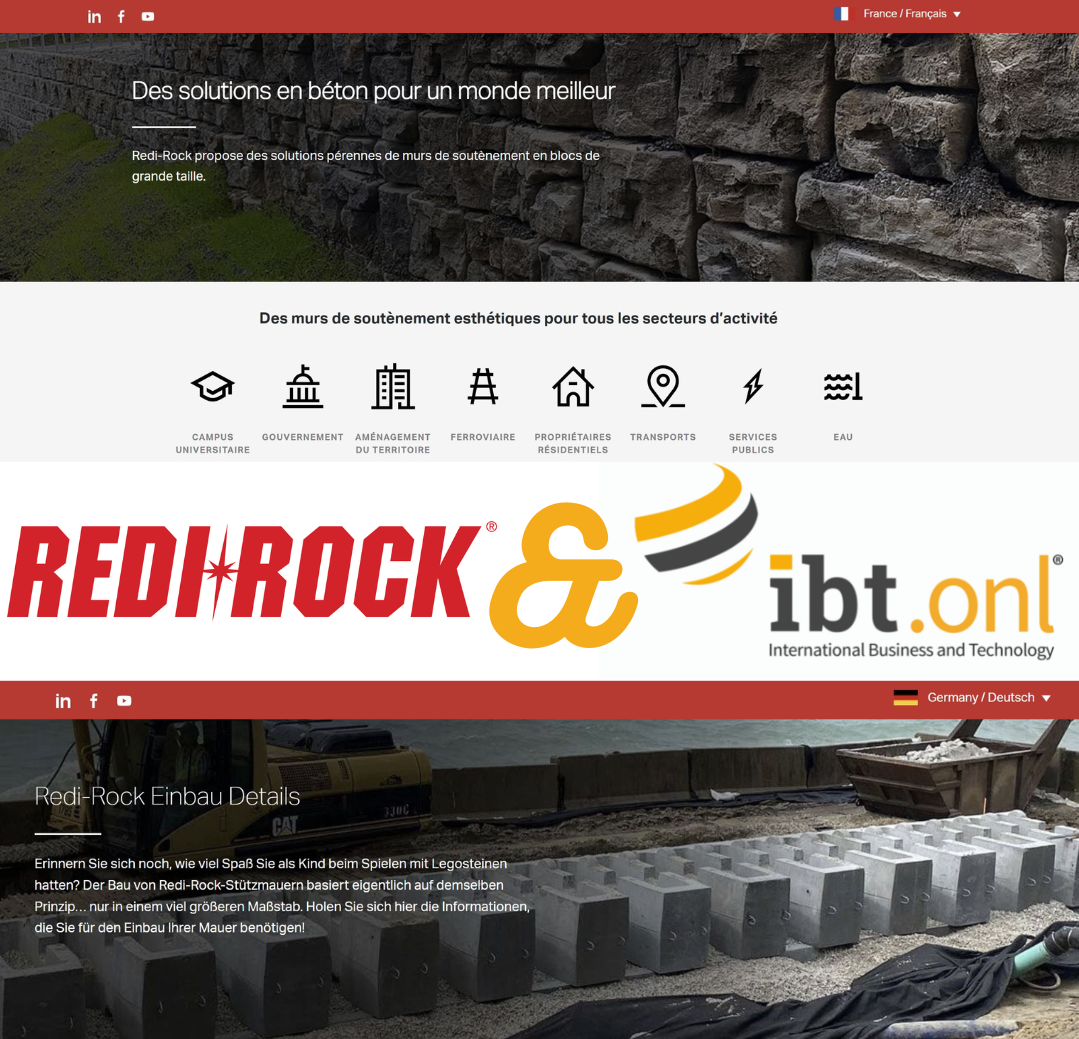 The Online Global Program is a proven path for launching brands into international markets and building a long-term sales pipeline.
That's exactly what Redi-Rock International, a Michigan-based company, wanted to do, as Mattie Meadows, Marketing Manager states: "We wanted to show that we are an international company". To achieve this objective with confidence, Redi Rock partnered with IBT Online to expand their global online presence, starting with the French and German markets.
Now Redi-Rock can demonstrate to their domestic and international prospects, clients and partners that they are, indeed, a global business with a local digital footprint.
Read More