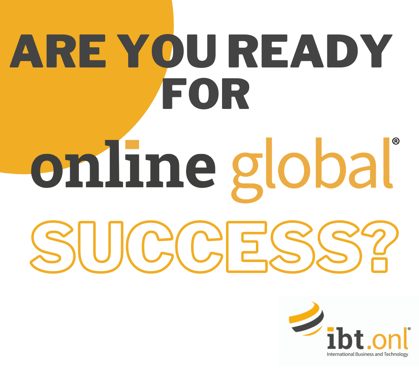 Today IBT Online works with over 500 US companies helping them grow their exports, sales, brand, and business by developing best-practice, optimally localized business development websites, and international online marketing programs, delivering Online Global success.
Are the Online Global programs right for your business? Are you ready to take advantage of, and leverage Online Global Programs?
A man, a plan, a canal - Panama!
1. A man – internal resources
The IBT Online client success team works closely with our corporate clients, we do all the heavy lifting, but these programs still need an internal champion, someone responsible for information provision, work completed validation and feedback, program review, and sign-off.
Whether it's a dedicated marketing manager, international business director, or other web-savvy and export-savvy staff, successful companies should have the necessary internal human resources to own and support the programs. Successful experience to date demonstrates typically that localized business development website programs require 12 hours over the 3 months build timeframe, while international online marketing set-up in month 1 needs 4 hours, thereafter 2 hours per month.
2. A plan – export strategy
Localized business development websites and international online marketing programs are effective tools within the digital component of an export strategy, but they do not substitute an export strategy.
Companies that have best succeeded with the Online Global programs are experienced exporters with specific international business development goals and support processes in place.
Having a defined route-to-market strategy and objectives is important for the success of the programs; whether it's direct sales, distributor acquisition, e-commerce, or any combination of these, companies should have a clear mission for their localized business development websites and international online marketing programs to accomplish.
3. A canal – US website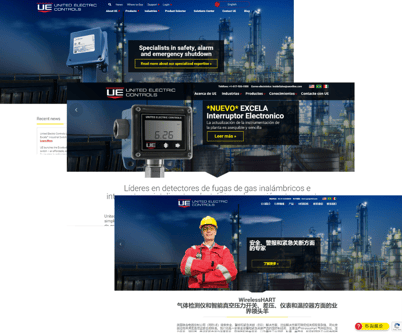 Best-practice, optimally localized business development websites, and international online marketing are our President's "E" Award-winning and recognized programs– but companies most successful with the Online Global programs have an existing US website, with good content, and a modern user interface; an established social media presence; and – if interested in localizing e-commerce – have a successful shopping cart experience on their US website.
If you have an established US online presence, but you feel that your website is starting to look a little outdated, IBT Online is here to help! If you would like to revamp the look and feel, and - why not? - some of the content, before embarking on your international expansion journey, our IBT Online experts can help make sure you can turn your website into your #1 business development tool with the support of our Online Global Website Re-design programs.
4. Panama! – Where next?
Our IBT Online client success team has extensive experience across all the world's main target markets and leading industries, and we utilize cutting-edge data analysis tools to collate, analyze and report on data that can help navigate market trends, but we defer to you and your expertise when it comes to selecting your priority market(s) for international expansion.
Choosing the right market(s) is key for success, and this decision should be based on your goals, experience, and research. Not sure where to start? Your state agency has a number of programs aimed at providing market research to help guide your initial considerations.
If the above does not apply to your company, it might mean that a little more internal research and preparation is required before you can embark on your Online Global journey, and make sure you get all the benefits from it!
At IBT Online we have a wealth of resources available for you on our website, as we provide a helping hand in making informed, data-driven decisions that will be right for your company and make sure your exports, sales, brand, and business will thrive internationally, – check it out!