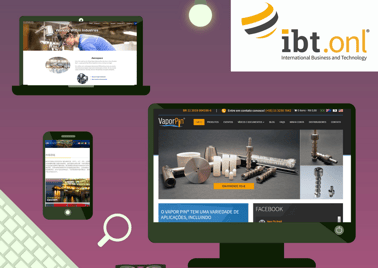 If you're asking yourself whether your website looks a little outdated, or maybe it has become slower and users are not interacting with it, wait no longer – IBT Online experts are here to help you make sure you can turn your website into your #1 business development tool.
Website redesign is not - or should not be!- just about the aesthetics; a functional, well-structured, secured website will help you achieve:
Higher Traffic
Improved Engagement
Boost Conversions (or sales, for you and I)
How, you ask? Read more to find out how the IBT Online team of expert have helped US companies develop their website redesign strategy and turn their old websites into their best salesperson (no offence to your current team!).
1. Traffic
You might have tried to drive more traffic to your website by promoting it via PPC or via social media; these are all important but if your website design is poor, then no amount of marketing will do the trick.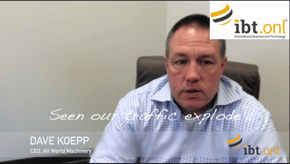 It's no secret that Google favours well-structured, dynamic websites with clear site maps and navigation options. Your website and your web design strategy will greatly impact your ability to climb the ranking across search engines (also referred to as Search Engine Optimization or SEO, for short).
IBT Online website redesign process takes into account all the necessary elements that will allow you to not only have a website that is modern looking, well structure and easily navigable, but that also ticks all the boxes for optimal SEO.
But what does all of this mean, in the end? As Dave Koepp, CEO at All World Machinery says it, "your website traffic will explode"!
2. Engagement
But traffic is not all you need to turn your website into a sales-generating powerhouse. It's paramount to make sure your website not only reflects your brand visual identity and vision, but also allows users to easily navigate and find the information they are looking for.
A well-structured navigation path, married with a modern, consistent look-and-feel will be the key to increase your engagement. Great design and brand consistency will also help in establish the credibility of your business and brand; your website is your shop-window to this online world, and first impressions matter!
You prospects, and why not current and returning customers, will spend more time engaging with the content - rather than trying to frustratingly find their way around it.
With increases in pages/sessions and average time of pages across not only domestic, but international sites as well, the IBT Online Website Redesign Program has a proven track record in helping our clients succeed: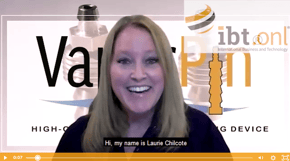 "The quality of traffic and engagement across a number of our pages on our site speaks volumes of [IBT Online] accomplishments [...] in South America we are seeing nearly 5 pages/session, and the US and Europe go beyond that!" Laurie Chilcote, VP at Vapor Pin Enterprises.
By ensuring your users can easily navigate your website, will mean that they will spend more time on your pages (which means less time on competitors sites!), gathering more information and getting to know and trust your company.
3. Conversions
Return on investment, isn't it what this is all about?
Whatever your business model, sales cycle, ecommerce or service provider, the end goal must be to convert those users who are engaging with your pages and content into sales.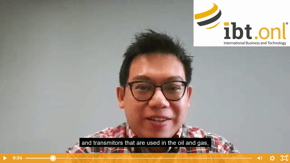 At IBT Online we know for a fact that, with a structured website redesign process, including thorough conversion rate optimization review, your newly redesigned website will not only get more traffic, engage users better but will also guide them all the way through their journey to submit that "Request a Quote" form, complete a purchase or get in touch directly with your local reps!
United Electric Controls took advantage of the program and, within a few months from launching, they have "seen a marked increase in the number of leads coming from [their] international sites", says Julian Yeo, Strategic Marketing Manager.
So, what are you waiting for? If you'd like to find out more about our Website Redesign Program and how it can help you grow your traffic, engagement and conversions don't hesitate to get in touch!