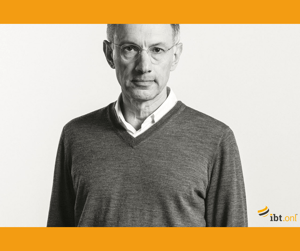 "No event since World War II has caused an economic downturn of quite such scale or scope" McKinsey, referring to COVID19. Sequoia Capital partner, Michael Moritz details "The plague sweeping the world has turbocharged the growth of the internet and catapulted us into the future. In the space of March 2020, many businesses fast-forwarded to 2025. For some this meant a surge in activity, but for a vast number doomsday has come early", furthermore "The business world can never go back to the way things were". So where is that "surge" evidenced, it's the booming digital economy, and "doomsday" we find devastating broad swathes of traditional industries.
Two of the hardest-hit industries, and of direct concern to those tasked with corporate business development, are the business travel and trade fairs/conventions industries. No longer able to travel, to get to and make happen all those corporate events, for in-person face to face presentations, sales, and socializing it's all change, or suffer the consequences. McKinsey advises "Quickly pivoting the business agenda to address these changes will be critical for a successful recovery. Digital will undoubtedly play a center-stage role". So I am calling all you C-Suite, directors and managers responsible for driving your business forward, it is time to go digital, re-focus, embrace, and double down on digital, do know that it's an online world now, wherein you can grow your exports, sales, brand and businesses.
Doomsday has come early for industries unable to pivot to digital. Importantly for business developers worldwide are:
The $1.4Tn business travel industry (21% of the global travel and hospitality sector) is a stand out example, with American Airlines telling us that business traffic is >95% down. The International Air Transport Association (IATA) reported passenger demand in 04/2020 at its lowest plunging by 94.3% compared to 04/2019. IATA initially stated that airline passenger revenues could drop by $314 billion in 2020 due to COVID-19, a fall of 55% compared to 2019, however further analysis in 08/2020 is now showing this could fall by as much as $419 billion. Southwest revenues are down by 95% YOY in Q2/2020, American Airlines and Delta Q2 revenues down by 90%. American Express Global Business Travel announces revenue 85% down YOY. Hilton, (>1M rooms in more than 6,200 properties across 118 countries) key metrics are down 81% YOY, a net loss of $430M (v's a net income of $260M) YOY. The Global Business Travel Association (GBTA) notes this situation will remain "Until there's a sense that there's been a material change in guaranteeing [employees'] safety". The business travel management industry is expecting recovery from 2022, but even then with a permanent >15% reduction (Citigroup analyst are even more bearish forecasting a 25% permanent hit). Business developers have to and are learning how to achieve the same outcomes online.
Trade fairs and conventions. Las Vegas has not hosted a convention in months. The MeetExpo website tables show >4,000 trade fairs and conventions have been cancelled since 02/2020, with 2,236 in Europe (thereof 821 in Germany), 944 in Asia, 522 in North America, 81 in South America, 86 in Africa, 47 in Australia. Such networking events supported nearly 30M jobs globally, and where >1.5Bn people in >180 countries went to such face to face gatherings. Reed Exhibitions revenue dropped 71% in Q1-2/2020, YOY. UFI (the leading global association of the world's tradeshow organisers and exhibition centre operators, as well as the major national and international exhibition associations, and selected partners of the exhibition industry) expects the "global exhibition business to contract by 60% compared to 2019" and has now issued a "structured framework for reopening exhibitions and B2B trade events after the emergence of COVID-19". Industry experts variously estimate recovery as of 2023, and that "the current crisis will reduce the scale of their industry by 20-30%". Thankfully, many events where able, are now gravitating online, see Inbound2020 below as an example.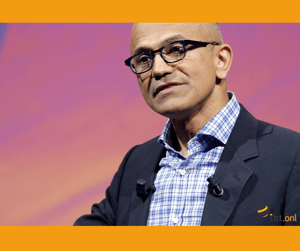 More than a mere surge in activity has been enjoyed by the online communications and ecommerce industries. It's an embarrassment of explosive growth, compared to the layoffs and foreclosures on main-street. Microsoft has benefitted enormously, with CEO Satya Nadella stating "Institutions have gone through two years' worth of digital transformation in two months", its Intelligent Cloud division posted $12.3 billion in revenue, up 27% and by 04/2020 Teams had reached 200M daily meeting participants.
Zoom Founder and CEO, Eric Yuan enthused "everyone was suddenly using Zoom", that's because they were, as in 04/2020, Zoom enjoyed >300M daily meeting participants, up from 10M in 12/2019. Its measurement of "annualised meeting minutes" jumped 20-fold, from 100Bn at the end of 01/2020 to >2Tn in 04/2020. Zoom valuations in 12/2019 was $15Bn, today valuation is an incredible $129Bn.
Even more shocking is the comparative aviation industry valuations: Southwest = $14Bn, Delta $12Bn, United $5Bn, and American Airlines only $4Bn, the 4 titans of the US airline industry are worth just $35Bn, that's 27% of Zoom! Meanwhile, Amazon struggled to keep up with demand, employing 10,000's, as consumer spending in Q2.2020 was >60% up YOY. $570 billion, that's how much Amazon's market capitalization has gained so far in 2020.
At the start of the year, the e-commerce giant sported a valuation of around $920Bn, the company is now worth $1.49Tn. Amazon's stock has increased by more than 60% this year. Or take Shopify: Shoppers' rush to online stores during the pandemic propelling shares in Shopify to new highs, after it said purchases through its network of ecommerce sites more than doubled in the Q2.2020, surpassing spending on eBay for the first time. Shopify's revenues rose 97% to $714M YOY. Gross merchandise volume, a measure of consumers' total spending through Shopify's network of stores before fees and revenue splits with shop owners, rose 119% YOY in Q2/2020 to >$30Bn. Shopify reported gross merchandise volume through its store point-of-sale channel fell 71% in 04/2020 as stores shut down through the pandemic. Shopify retailers managed to replace 94% of their store volume with online sales. How about this: Shopify market cap is up X2.5 in 2020, now >$130Bn, was $50Bn in 12/2019. Lastly, in this digital surge Snowflakes IPO, this cloud computing company, burst its market value X7 their $12Bn valuation in 02/2020 rose to >$90Bn in 09/2020.
At IBT Online, we are HubSpot addicts and love the annual Inbound (being inspired, making meaningful connections, and sharpening your skills) jamboree. Over many years, we enjoyed Boston and its wonderful Convention and Exhibition Center, with Inbound2019 peaking at >25,000 attendees. However, Inbound2020 was 100% virtual. The intro 10 minutes of the HubSpot Spotlight by co-founders Brian Haligan and Dharmesh Shah (in an empty Fenway Park) "How can companies thrive in the new normal?", is totally worth watching, it is insightful and helpful. Gesticulating Haligan warns us "What's going-on right now? There are 3 major crises at the same time, there's a health crisis, an economic crisis and a crisis of conscience", following that with "more changes in the last 6 months than the last 16 years…" and "holy crap, its war time mode!".
I want to share a few more Haligan quotes "forward looking companies need to think, how do we run our company on Zoom, how do we run it on Slack" and Haligan is "optimistic for forward looking companies that lean into this change…", technologist Shah advises "leverage the change, thrive in the new normal…", which looks a while lot more like today 09/2020, than 2019. There is no going back, we are warned. Inbound2021 has already announced 2 versions, both in-person in Boston and online, take note of that!
Sources:
https://www.mckinsey.com/industries/public-and-social-sector/our-insights/lessons-from-the-past-on-how-to-revive-the-us-economy-after-covid-19
https://www.sequoiacap.com/people/michael-moritz/
https://www.amexglobalbusinesstravel.com/uk/corporate-travel-services/corporate-travel-consulting/
https://www.gbta.org/news-advocacy/gbta-statement-on-coronavirus-resources
https://www.expodatabase.de/en/articles/125890-coronavirus-leads-to-exhibition-cancellations
https://www.ufi.org/news-media/media-releases/