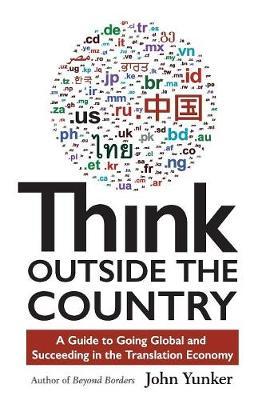 Googling away on my iPad mini, while stuck at yet another airport somewhere, I found reference to a book called "Think Outside the Country". The subject matter looked interesting, promising to be "A Guide to Going Global and succeeding in the Translation Economy". I wanted to know more, clicked to my Amazon account and for $29.00, two days later in yet another hotel somewhere, the hard copy was mine to hold and read.
IBT Online provides website localization and international online marketing services to help companies grow their sales, brands and businesses online globally, and that since 2002. So at IBT Online we all think outside the country, and perhaps more importantly, we all do Online Global outside the country, as we have delivered more than 1,000 localized country specific corporate websites through our succesful Online Global program.
When I read about the author, it stated that John Yunker is "the world's leading expert on web content globalization". Now that is an ambitious claim that sets expectations. So this blog turns out to be something of a book review.
Back on my iPad, I discovered the online world of John, who "is the author of the novel The Tourist Trail and co-founder of a boutique environmental publisher, Ashland Creek Press. John is clearly quite the individualist character, out there enjoying the beautiful tranquillity of Ashland, Oregon (fessing up I admit to loving Oregon and am always happy to have reason to go there), while penning such useful insights as the above mentioned book, that get people like me excited. Recognizing that I always need to learn more, I became thankful to John for his work and findings, made so very accessible in this book. Let's dive in.
"Succeed globally. Passport not required", reads like a strap line that John thought up while comfortable in an old leather chair, perhaps enjoying one of Oregon's very fine wines or exceptional craft beers, wistfully looking beyond his laptop, at the serenity of the permanently enticing Rogue Valley. I mean why leave, ever? It also happens to be viewpoint that we at IBT Online, strongly believe in. We are advocates of deploying todays Online Global technologies to our clients commercial advantage. Let the web do the travelling for you. Ensure your global online content creates the local awareness, and desire to engage with your business, services and products wherever that internaut maybe. Certainly, so much more so than those yester years, when going, Kurtz like, up the river, as so many have done and indeed still do, but at the time of Kurtz there was no online alternative.
Today, there are online choices and John lays them out neatly in some 240 pages, structured into 8 useful chapters. Appropriately we begin with New Rules and how to think Globally, Locally, Culturally, Visually, Outside, Becoming world-ready and Resources. The introduction is all about the translation economy, scoping out the sheer scale of this online world, and hence the huge size of the correlated opportunities. The noteworthy starting point is Chinese Singles Day (11.11.2016) which holds the record for being the busiest and richest day of online commerce to date, wherein nearly $18 billion was spent. I do remember this well, as I happened to be in Hong Kong for a friend's wedding at the time, and so admit to being a party to some of that frenzy! The overall thrust is that sales opportunities abound everywhere, and challenged with 6,000 languages spoken in more than 200 countries, unless you know what you are doing, your share of those potential revenues will be "lost in translation". John is, of course, spot on there. Apple proves the point everyday with their >140 localized websites, that capture those global revenues, netting some $200 billion, which is stuck in Ireland, outside the USA!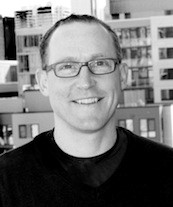 John then begins to provide some solutions to these linguistic revenue generating challenges, pointing out that "If you don't translate it, your customers will". The implication is that even if they can find you online, you are making yourself difficult to do business with, that their online User Experience (UX) will be a bad one, that they may try using a web browser to translate, if so it will be done poorly, and then they will navigate away, forever, all in 3 seconds. In this context, Google Translate cannot be ignored, and John provides a quick "good enough" overview, even as we at IBT Online have done a number of times.
The excellent chapters on Thinking globally and Locally are useful calls to action, to inform, or lest we forget, remind us all, of the relatively diminutive position (7:100 persons) of the English speaking peoples in this world, and hence the challenges facing North American businesses. That being, after all, the main target audience of the book. In the closing chapters John gets practical providing us with multiple useful examples, case studies, and a going global online action checklist from Uniform Resource Locators (URLs) to names, to website weight, related mobile performance and, of course design. Finally, we are given a "head start on going global" with useful insights into 8 countries, from China to Arabia… and a resources section.
Having enjoyed a good and informative read, I can state that John is indeed clearly an expert on this complex subject. If you are challenged with taking your business global, I recommend researching the IBT Online Global program (click below) and getting a copy of "Think Outside the Country" to help you "develop sound strategies for going global".