Hosting websites is a massive, technological, fast evolving and growing global business. Website hosting is all about managing and optimizing the rapid rise in the number of websites: there are over 1.8 billion websites today compared to just 3,000 in 1994. These zillions of webpages compete for prized online real estate, to attract the more than 6 billion targeted internet users worldwide. To succeed, companies, organizations and individuals demand that the website hosting service providers deliver for their websites the four key S's of website hosting success: speed, security, scalability and support.
The hosting industry is yet another deeply technological subject for those concerned to master and manage. At IBT Online we want the best for our clients online business and this includes getting the best hosting experience in global markets. Service delivery from hosting providers ranges from good (5) to bad (1) (see below for criteria). We see averages of 4 in home markets, but 2 when it comes to global website hosting! The IBT Online Global program best practice for website hosting, is to get our clients a top 5 score in all their markets.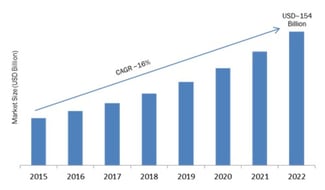 Today, the global web hosting services market is valued at more than $86 billion and is growing at a rapid 16% CAGR: the industry is expected to surpass the $100 billion figure by the end of 2019 and $200 billion by 2024. This gives us something of an insight into the online website volume experts predict in the years ahead. There are major players in this website hosting industry including those fighting for global market leadership and share, including: 1&1, Amazon Web Services, Cloudflare, AT&T, Google, GoDaddy, Nexcess, OVH, Strato, Hetzner and, of course, Alibaba and Tencent. The industry is characterized by rapid change in technologies, platforms and services.
The market for web hosting services is divided into four regions: North America, Europe, Asia –Pacific and Rest of the World. The North American market is mature, technologically sophisticated and led by the incumbent market leaders. Europe is similar to North America but nuanced by the multiplicity of cultures and languages, as is the Asia-Pacific region (including China and the Great Firewall) which is also the stand out largest market. The grab-bag category of the Rest of the World market is the fastest growing and the area that the incumbents are still battling to fix market share.
Let's be a bit semantic about this subject to ensure a high level of understanding. We provide a list of key terminology at the end of this blog but at its most basic, website hosting service providers deliver the technologies and services that allow companies, organizations and individuals to post a website on the internet. Websites are hosted on dedicated computers called servers which are owned and operated by data centers companies. The four pillars of website hosting are: speed, security, scalability and support.
The challenge for web hosting companies is to maintain those four fundamentals while responding to new website functionalities racing forward with growing applications like e/mcommerce, mobile, video, globalization, localization. At the same time there are evolving technological and engineering issues: traffic surges, security threats and growing demand. It is now essential to understand the details of content acceleration and latency, distances, storage, bandwidth, uptime rates, performance access and architecture, functionality, software stacks, content management systems (CMS) supported, content entry, guarantees and, of course, pricing. For global delivery, only those website hosting service providers with global reach will do, as datacenters located around the world are essential. The challenge for companies, organizations and individuals wanting to optimize the hosting of their websites is to understand the plethora of website hosting offerings and which best fits their targeted global online audiences.
At IBT Online our Online Global Program includes website hosting best practice for our clients in all their designated target markets, wherever they are in the world. It all begins with our clients profiled local and global targeted audiences. From this we help our clients with their website software stack and make sure the right technical decisions are made. From there, the website hosting criteria and choices are weighed up and evaluated to get that top ranking score of 5 for optimal website hosting in each market.
Our list of criteria starts with speed, as every second counts: a 1 second increase in content delivery time to the user translates into advert transfer of +10%, conversion +12% and traffic +30%. In terms of security, we look at the management and monitoring of Secure Sockets Layer (SSL) and Shell (SSH), Firewalls, Distributed Denial of Service (DDoS) attacks, anti-virus, malware, backup and restore, disaster recovery and the list goes on. Scalability is essential as our clients online presence grows quickly in terms of storage, bandwidth as well as adding in new geographical markets. We provide the website hosting support along with our service providers to ensure managed hosting, taking advantage of the latest technological offerings and the resultant content delivery advantages for our clients.
As our clients targeted audiences are worldwide, so our website hosting service program deploys a global content delivery network (GCDN), that is speedy, secure, scalable and supported around the globe delivering content to their local audiences. All of this ensures that the IBT Online Global website hosting management translates into our clients global success, growth in sales, brand and business.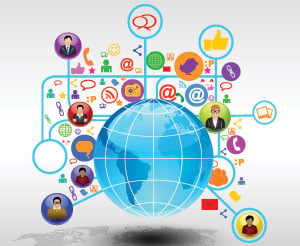 Website hosting terminology:
Unmanaged hosting. Basic service of server hardware, an operating system and various kinds of software used for running websites, power, cooling, physical security and internet connection.
Managed hosting. The above and additional "managed" services including: software stack optimization, performance monitoring and control panel, automated backups and updates, SSH/SSL, security/malware scanning/sweeps and removal, and on-demand services.
Shared hosting. You rent space on a physical server(s), shared by other websites.
Dedicated hosting. You rent the whole physical server(s).
Collocated hosting. You buy the physical server(s).
Virtual Private Server (VPS) hosting. Mimics dedicated hosting within a shared hosting environment. Technically it is both shared hosting and dedicated hosting.
Cloud hosting. Hundreds of individual servers work together, implementing as one giant server.
Global content delivery network (GCDN) hosting. A network of hosting server distributed worldwide, delivering content locally.
Want to learn more about optimal hosting for global exporters and how IBT Online can help you grow your international business with online tools? We're here to help
Sources:
CNET: CNET tracks all the latest consumer technology breakthroughs and shows you what's new, what matters and how technology can enrich your life. https://www.cnet.com/about/
Market Research Future® has the distinguished objective of providing the optimal quality research and granular research to clients. Web Hosting Services Market Research Report- Global Forecast 2022, https://www.marketresearchfuture.com/reports/web-hosting-services-market-2750
Amazon Web Services https://aws.amazon.com/what-is-cloud-computing/?nc2=h_l2_cc