China is an exciting market to grow your online presence in, but it is also a one-of-a-kind market with a very distinctive online environment, with rules and challenges that need to be considered in order to successfully grow your exports, sales, brand, and business.
Although entering the Chinese market may seem like a challenging and daunting task, it is also a highly rewarding opportunity with an engaged and responsive audience.
According to McKinsey, "Digitization represents the most important trend for the Chinese economy" as buyers are continuing to seek online solutions to all their needs. So, if you want to succeed in this market you need to establish an online presence with a localized website that is hosted in China, fully operating in their preferred language and local search engines.
This will certainly provide your business with the best chance of succeeding in this rewarding market.
Watch this video, with Sidney and Fiona, to learn more:
China has one of the most unique online environments in the world. You can think of it as an enclosed and isolated island in the internet world, and this is due to their gradually tightened firewall. Tools most of you will be familiar with such as Google, Facebook, Twitter, Youtube, Instagram, and LinkedIn are all blocked in China. To succeed, you must adapt to their local equivalents such as Baidu, Weibo, WeChat, Youku, Tencent etc., and build a bespoke strategy before entering.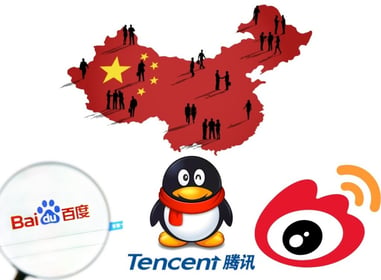 What does this mean to businesses who want to increase their online visibility in Mainland China? In order to reach your Chinese target audience within the great firewall, you will need to set up a localized, best-practice business development website, a .cn. This will establish your digital presence in this region and allow your company to be a recognized and eligible brand to partner with or buy from for Chinese consumers. However, due to the tight rules and regulations, there are crucial steps you need to take in order to launch your .cn website and begin your exporting journey in this unique market.
One of the first and the most important criteria to be aware of is that having an established presence in China, be it a subsidiary office, a representative office or a trusted partner is the best, is strongly recommended as a prerequisite for entering the China market. Having an established presence in China will set you up for successfully tackling the next two challenges, which include acquiring a country-specific domain and website hosting.
1. Acquiring a Country-Specific Domain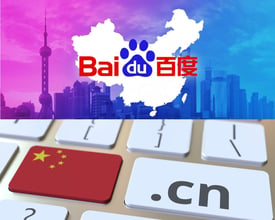 Acquiring a country-specific domain, and in this case, a .cn domain is very important for your site's authority and credibility on China's biggest search engine: Baidu. A website domain ending with .cn will be favored by Baidu's algorithms and therefore rank highly on local searches.
Although acquiring .cn domains does not necessarily require someone in-county for the process and documentation, having a presence in China will greatly facilitate the process and cut costs. This step marks the beginning of your online global journey in China and allows you to take the next crucial step to ensure your success, that of website hosting.
2.

Website Hosting within the Chinese Firewall
To build a website that works best for your audience in China, it is critical to host the website inside the great firewall. This will allow the best loading speed, traffic direction, and user experience for your target audience in Mainland China. China has very specific and strict rules around website activities within the firewall. To host a website inside mainland China, businesses must file an ICP license on their domain name.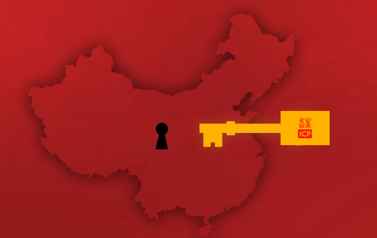 This is a legal requirement to ensure the website's compliance with related laws and regulations in China. To file this license, a Chinese ID, business license, or representative license is required. This means this process can only be done via your in-China presence which can either be your China office, China representative, or trusted partner in China. This is exactly why having a presence in China ready, and on the ground will significantly facilitate your online global journey into the Chinese market.
So, how you grow your exports, sales, brand, and business in China greatly depends on whether you already have an established presence in China, as well as the type of presence you have.
There are usually 4 scenarios:
You already have a subsidiary office. This is great! This probably means you already have a great customer base and more in-market insights which will give you a very good starting point to further your reach and boost your brand in China. In this case, your in-country staff will be able to help you with all the documentation and legal processes required for China website hosting and other online digital activities.




You have appointed a company in China as your official representative office. This route is best for businesses that are not ready to establish a subsidiary office in China but have a great in-country partner to act on their behalf. Your representative office will be able to complete all the required procedures on your behalf, but they will need to apply for a "

representative license for oversea companies in China

" first as proof of their relationship with you and their legal status in China. Please bear in mind that this application can take 2-3 months to complete due to the complexity of the documentation, the authentication, and notarization that are required by the Chinese embassy.




You have a trusted partner/distributor in China. In this case, your partner or distributor can act on your behalf for ICP filing and other processes needed for hosting the website within the firewall. The only downside is that everything will be in the partner or distributor's name instead of yours. This does not affect the result of your website performance, end users' experience, traffic, and SEO. Whether or not you are opting for this route largely depends on your relationship with the specific partner/distributor and if you are not comfortable with not having everything in your name (if this is the case, scenario 2 is recommended).




You do not yet have an established presence or partnership in China. This does not mean you cannot grow your business and boost your exports within the firewall. The best alternative would be hosting the website as close as possible, making Hong Kong the naturally best option. However, this is usually recommended as a transitioning solution while you work to establish your presence in China.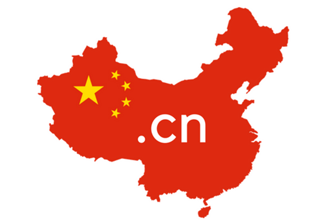 To achieve the best result for your business growth in China, it is strongly recommended to have a China presence on the ground and ensure that your online activities are optimized within the China firewall. For this reason, establishing in-country relationships for China is key to your online success and business growth in this unique and challenging market.
Although we might not be able to act as your intermediary, at IBT Online we have experience and expertise in supporting US exporters to grow their presence in China and are here to help you choose the best strategy based on your current situation. Don't hesitate to get in touch!