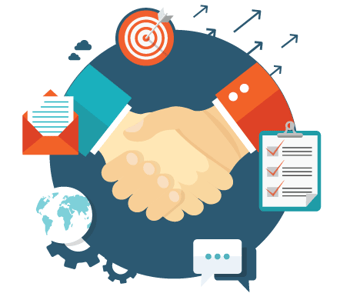 Online solutions to identify and manage distributors

A good distributor is essential for most SMEs to grow their sales internationally, so finding the right in-market partner is key. But once that relationship is established, distributors need to be nurtured, maintained and managed. All this was challenging enough, but in this age of social distancing, as trade shows, frequent air travel and face-to-face meetings all get pushed back, companies are looking for digital alternatives. Exporters today need innovative online solutions that help them identify, recruit, and manage their international distributor networks. Localized websites can do that job!
Distributors buy products from you and on-sell to their clients, adding a margin. They import and hold stock of your products. They share in the costs of marketing and promoting your products. Often, they provide after-sales services and direct or indirect maintenance services. You rely on your distributor for market information, share your profit margin, and cede some control over how your product is represented.
In Part 2 of this blog I'll provide some tools to make this relationship better and help distributors sell your product more effectively. But first let's consider how, beyond its important role in engaging your customers, a best-practice, professionally localized and optimized website can be a great tool to identify, recruit, onboard, and manage your international distributors.
Step 1: Make it easy for local distributors to find you!
Distributors look for companies with high demand / high margin products. To attract them, showcase your innovations, new product launches, and success stories. Again, a localized website provides an ideal forum for local distributors to view products and understand your unique selling points, your technologies and your brand.
The best distributors find YOU! So what are the best ways to help them?
First, build a localized website for your target international market. Great translation is a must, but that is only one aspect of a localized website that works hard for you in your destination market. It needs to be optimized for the local search engine (SEO), with the right keywords, hosted optimally, with the right URL.…All combined to ensure your international websites are visible, relevant and ranked highly in the local environment.
Set out to be found! If you are recruiting distributors for a specific market, state it clearly on your website – make it easy for them to get in touch with you!
Create a DISTRIBUTORS WANTED page in your target market language and some distributors will find you on their own: The best partners are continually looking for high-quality products to represent.
Be sure to promote your website through the right social media platforms (especially LinkedIn and similar B2B networks in your industry) to gain credibility and generate distributor inquiries. IBT Online can help you identify the right channels for Social Media Marketing in your target markets.
Step 2: Showcase how good your products and your company are
A localized online presence also shows a potential distributor that you're are a great company to work with. Online tools are the best sales assets a distributor can hope for and you have already provided these tailored to their market. Finally, a localized online presence shows the investment that your company has made in that country – an appealing attribute to any local distributor who is concerned about the long-term commitment a company makes to international markets. Your company stands head and shoulders above those without localized online solutions ready-made for a local distributor.
Step 3: Check out your candidate distributors
Just as customers and distributors judge you by your website, check out the online presence of any distributor candidates. Your distributor's website will be one of their primary sales tools, so make sure it's engaging and effective. Any worthwhile distributor will have invested in their own website. Remember that search engines prioritize results from local markets, so (for example) use Google.de when looking for German distributors – search terms are important here too!
This is a critical business relationship that deserves your due diligence! Here's a list of responsibilities you need to cover with your distributor, all clearly stated in a written contract: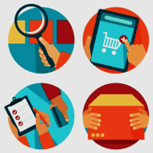 Territory and exclusivity

Sales staff, targets, reporting & compensation

Customer profiles
Customer Support provided
Terms of payment
Brand management
Product marketing & promotion
Competing products


Step 4: Bring it all together
Managing multiple distributors across international markets has always been a challenge. Why not let your localized websites do the heavy lifting? By centralizing information flow for your distributors through your localized website, your company can facilitate communication and have more visibility to your end-client or prospective buyer.
It's a fine line between having a great in-market distributor and outsourcing responsibility for your marketing. In Part 2 of this distributor blog series, I'll address how to best support your distributors online while ensuring you control your brand identity.
At IBT Online, our Online Global programs (website localization, international online marketing and website management) give your targeted international audiences the Local User eXperience that grows your exports, sales, brand and business globally. To learn more about how we can help you find the right overseas Distributor sales partners, CONTACT US today.
RESOURCES
https://opentoexport.com/article/what-is-the-difference-between-an-agent-and-a-distributor/
(do we re-reference or sub-reference our own previous material?)
WHITE PAPER:
http://cdn2.hubspot.net/hub/209596/file-230271649-pdf/International_Distributors_by_IBT_Partners.pdf
WEBINAR:
https://info.ibt.onl/website-localization-for-distributors