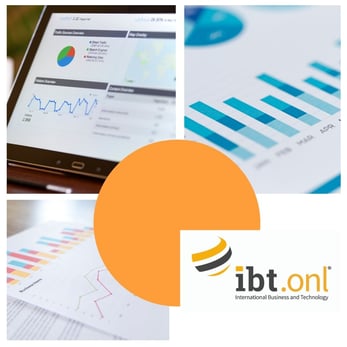 Now that your best practice optimally localized business development websites are live and gaining traction, it's time to sit back and relax – right? Well, not here at IBT Online!
We know how important continuous measurement and analysis of website metric is to ensure your website can become your best asset for international growth.
We at IBT Online have been successfully building localized websites and delivering international online marketing for our clients for nearly two decades. Our data-driven approach aims at ensuring every optimization and strategic recommendations are based on specific data and are closely monitored to ensure we are always aligned with your business goals.
From the volume of users arriving to your site, how they interact with your content, the number of leads generated via your contact page, the revenue generated per month via your ecommerce platform; It's vital that you review your website performance and goals to understand how your business is performing throughout the year.
Reporting and Analytics
Monitoring data from a variety of sources is key, but ensuring this is presented in a friendly, clear and understandable way is paramount.
As part of IBT Online Global Marketing Program we collate, manage and review data from tools such as Google Analytics, Google Search Console, Google Ads, MOZ, Facebook and LinkedIn Ads Managers, YouTube, but also Baidu Tongji and Xing – depending on your target markets.
During the Online Marketing Program kick-off meeting, we agree goals and Key Performance Indicators (KPIs), which will shape what kind of data we monitor, analyse and report on. Examples of metric we often consider are number of sessions to your site, but also average time on page and bounce rate, giving us a good understanding not only of the volume of traffic, but its quality too.
If your goal is to increase your ecommerce sales by, let's say, 10% over a period of 12 months, our reporting and analytics will give you a clear perception of how well we are tracking against that goal, but also what factors are helping or hindering the process.
But how can you gain an overall view of website and marketing campaigns performance across all these tools, you ask? DataStudio is the answer. Offering both real-time and historical data analytics, our reports allow for full transparency on results and Return on Investment (ROI) for all our marketing campaigns.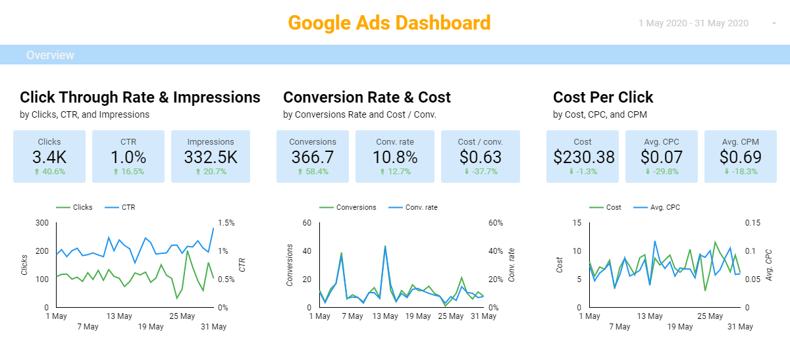 Our reports include overall website performance, geographic analysis of your visitors, best performing channels and much more!
Depending on the strategy we designed and agreed for your market(s), our reports provide in-depth analysis of results, return on Ad spend (ROAS), and ultimately, and most importantly, ROI.
This data does not only allow us to monitor performance; it also allows us to provide strategic, timely and industry relevant recommendations, as well as cross-market and cross-industry business intelligence gathered from working across a variety of projects.
These, together with competitor reviews and ongoing keyword optimization, and having everything collated into a monthly report, are the key elements that differentiate IBT Online's reporting and analytics services.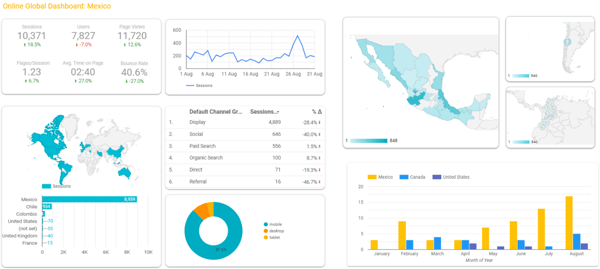 Performance review
Once your monthly IBT Online Global Marketing Program report, providing an analysis of website and marketing campaigns performance is ready, it doesn't just stop there.
At IBT Online we recognize the importance of having the opportunity to present, review, and discuss our results together, highlighting what has gone according to plan - and maybe what hasn't quite reached the goals we had set.
During our monthly review and planning meetings video-calls, we walk you through key elements of the report, discuss results against the agreed KPIs and goals and provide strategic recommendation for strategy changes for the week, month or quarter ahead.
This is the perfect opportunity to ensure we review, discuss and agree the key metrics that are important to your business, remaining aligned with your overall business strategy and helping you grow your exports, sales, brand and business globally.
Want to find out more about our Online Global Marketing Program and all that it entails? Contact us today!