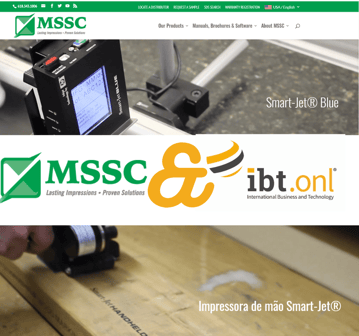 Traditional trade shows are off the table, and travel is still restricted… How can you find and support your international distributors and in-market partners to grow your exports?

The answer is simple: provide your distributors with a local website to lean on that is strategically optimized for their specific market. In short, localize your website and watch your traffic, engagement, and conversions explode.
MSSC took advantage of IBT Online's Global Program to strengthen their sites and then create three best-practice, localized websites in their three top export markets: Mexico, Brazil, and the UK.
"With the pandemic and lack of travelling, these localized websites are an essential tool for us to help our distributors sell our products.
I strongly recommend IBT Online to any company that wants to grow their online presence, who needs help with international marketing and getting localized websites in order to reach new and foreign markets." - Michael Storpe, Vice-President of Sales and Marketing at MSSC.
How did IBT Online help MSSC leverage todays online technologies to grow their exports, sales, brand and business in the US, Mexico, Brazil and the UK?
Whether you are a manufacturer or service provider, you monitor your sales performance very closely, and there is nothing worse than staring at a stagnant sales pipeline!
At IBT Online, we are here to help you get found, be understood, and become easy to do business with by leveraging the power of digital localized content and a strong website structure and design.
Marsh Shipping Supply Company, LLC has manufacturing operations in both Illinois and Missouri, supplying excellent marking, stencilling, sealing, and coding products to a network of worldwide distributors for over 20 years. They discovered the Online Global Programs and grants thanks to Silvia Torres Bowman, Director, Illinois SBDC International Trade Center and the Missouri International Trade & Investment Office (MITI) led by Ann Pardalos, and have since never looked back. Taking full advantage of the programs, MSSC has measurably benefitted, as they embarked on multiple Online Global programs with IBT Online.
The first objective was to optimize their existing US website and transforming it into their #1 business development tool to support their domestic and international network. The next objective was to create optimally localized websites for the UK, Brazil, and Mexico markets. MSSC had previously identified these markets as key target points which were in line with their 2021 development goals.
Having a localized presence has enabled them to be found and understood in their target markets, and thanks to the new design, providing excellent Local User eXperience (LUX) they have seen their engagement and conversations grow exponentially:
"We were very pleased with the three websites, and how they are performing, driving in leads to our local distributors in each of those countries. Each website has strengthened our brand awareness in those targeted markets as well as provide a localized platform for our distributors in order to sell our products." - Michael Strope.
MSSC's business model relies on their global distributors' network, and it has always been important for them to support them as best as they can. They understood that in order for their brand to stand out in a crowded international market, they needed to have a strong online presence, allowing new and existing customers to find them easily.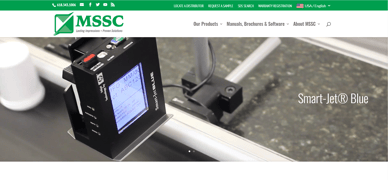 To increase their performance, MSSC took a two-step approach;
First step, re-visit and optimize their existing domestic website. Working with IBT Online's team of technical and marketing experts, they turned their old website into their primary platform for brand-discovery, increasing brand and product awareness before their buyers reach their local distributors.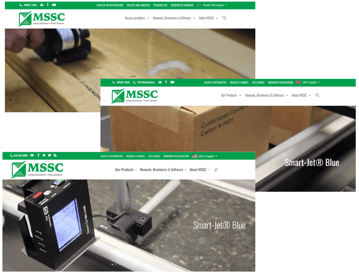 Next step, website localization!
Drawing on IBT Online extensive expertise within the Latin American and European markets, MSSC tailored their international strategy to their local buyer persona and their journey, ensuring they will be found, understood and become even easier to do business with.
Leveraging best practices such as ccTLD, localized keyword research and product placement, their UK, Mexico, and Brazil websites have seen their traffic, engagement, brand and product awareness grow exponentially!
The Online Global Programs are designed to support your business goals, allowing you to reach new target markets, find and support local distributors, and grow your sales and brand awareness internationally.
How can we help you best support your in-market partners and/or distributors, helping you grow your exports, sales, brand, and business globally?
Get in touch today to find out more about our Online Global Programs, and what support is available to take your online presence to the next level!