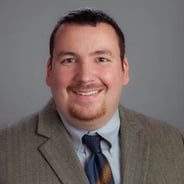 "Typically, something like 75% of our sales involve being face-to-face, on the floor in clients' manufacturing facilities," recalls Jonathan Szucs, president and owner of Advanced Superabrasives Inc. (ASI). Looking up at the webcam, waving and adding "So not being allowed to travel or visit customers, it is totally changing the way we have to do business" and "that's why this website globalization is so important".
ASI had been considering the Online Global programs before the pandemic, the increased grants and current state of the "lockdown" world, fast-tracked that decision. IBT Online is now working closely with ASI to completely redesign, build, and deliver best-practice, locally optimized business development websites and online marketing campaigns for target markets the U.S.A., Canada and Mexico. Today, face-to-face is online!
ASI, with 45 employees, is based in Mars Hill, North Carolina. The company manufactures high-precision diamond and cubic boron nitride grinding wheels customized for clients in industries including woodworking, aerospace, aviation, automotive, and more, and sells "face to face" domestically and in 28 countries! Jonathan recalls his time traveling wistfully, "I spent so much time travelling, everywhere!" and then we discussed certain important markets and good times spent in his favourite European cities. Those were the pre-COVID-19+ days!
ASI is considered an essential business, so has not been closed in the effort to slow the spread of COVID-19. Jonathan proudly stated that this is the "2nd best March in our company history, people are well in the shop, we are bolstering our sales team, recruiting new engineers, and as an essential industry we are open for business." "Different companies are opening back up at different times in different countries, and their normal supply chains are broken," declares Jonathan, and optimistically adds "so if you're robust and you have a good international team and you're still manufacturing, then this is actually a good time to be shaking those trees ― because a lot of your competitors may not be manufacturing." The Online Global program is just one of several online approaches ASI is now taking to serve existing clients and seize opportunities to supply new ones. Others include "platforms like GoToMeeting or Zoom, where our customers can take a tablet out to their machinery and we can work with them that way. We're having to get innovative".
The old ASI website vs. the new ASI website
The U.S. Small Business Administration (SBA) State Trade Expansion Program (STEP) provides financial awards to state and territory governments to assist small businesses with export development. Eligible state entities can apply for STEP awards to be used to increase small business exporters and their sales in their state. Permitted exporting activities include: participating in foreign trade missions and foreign market sales trips, obtaining services provided by the U.S. Department of Commerce, accessing expertise in designing international marketing campaigns and export trade show exhibits, and participating in training workshops, as well as other important means of engagement. The current, and long term implications of COVID-19, mean that many of previously permitted exporting activities, are now not permitted! On help grants refocus online, 04/01/2020 James Parker, STEP Director, issued his STEP Director's Memo 2020-02, COVID-19, which included:
Website translation into foreign language, search engine optimization, and localization services. Formerly capped at $3,000. Increased to a cap of $6,000.
Design of marketing media (capped at $3,000) commensurate with STEP's statutory objectives deemed appropriate and approved in advance by SBA. Formerly capped at $3,000. Increased to cap of $6,000.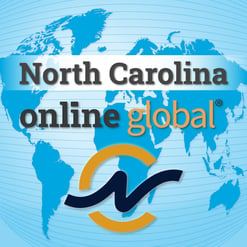 Many eligible state organizations (including North Carolina, Michigan, Missouri, Wisconsin, Illinois…) have reacted quickly, seizing these grant opportunities for the benefit of their small businesses, getting the word out and making these funds available. A great example is the North Carolina Economic Development Partnership (EDPNC), where John Loyack, Vice President, Global Business Services who presciently implemented the North Carolina Online Global programs in 2019, launched a communications campaign, including webinars to help NC companies get online. "We are providing a solid offer and there really has not been a better time to do it" advocates John, who recently approved the $6,000 grant for the ASI Online Global programs for localized websites in Canada and Mexico.
The COVID-19 driven worldwide lockdowns have changed everything for businesses. Of this calamitous impact, enough has been written, is known, and lived by all of us every day. We do not need to document that here. Sequoia Capital partner, Michael Moritz in his article titled "The business world can never go back to the way things were" summed it up when writing "The plague sweeping the world has turbocharged the growth of the internet and catapulted us into the future. In the space of March 2020, many businesses fast-forwarded to 2025. For some this meant a surge in activity, but for a vast number doomsday has come early".
The trade fair, show and exhibition industry is an example where by early May 2020 >2,600 such events worldwide have been cancelled or postponed. Such networking events supported nearly 30m jobs globally, and where >1.5bn people in >180 countries went to such face to face gatherings. Directly linked is the catastrophic state of the aviation industry, where Southwest revenues are down by 95% YOY in April and May 2020, and Delta current quarter revenues down by 90%. Pundits tell us it will be mid-2022 before we can expect some semblance of recovery for those two industries, they may indeed "never go back to the way things were...".
Meanwhile, somewhat unhelpfully, U.S. Treasury Secretary Steven Mnuchin, when asked whether international travel will be opened up this year, without hesitation replied "too hard to tell at this point" and added confusingly, "obviously, for business people that do need to travel, there will be travel on a limited basis." So I totally agree with Jonathan, Online Global programs, that leverage today's online technologies to do business where business happens, and today that is online, are so important.
https://www.sba.gov/funding-programs/grants/state-trade-expansion-program-step
https://www.sba.gov/page/coronavirus-covid-19-small-business-guidance-loan-resources
https://www.sba.gov/document/report--covid-19-eidl-advance-report
https://ibt.onl/partners/state-agencies/north-carolina
https://edpnc.com/edpnc-global-website-program/
https://www.expodatabase.de/en/articles/125890-coronavirus-leads-to-exhibition-cancellations
https://dev-meetingsmeanbusiness.pantheonsite.io/sites/default/files/OE-EIC%20Global%20Meetings%20Significance%20%28FINAL%29%202018-11-09-2018.pdf