WDM®, the family-owned Bristol company and world leader in delivering safer road surfaces, has launched its first global websites to support export sales.
WDM® is the UK's leading manufacturer and provider of road surveying equipment and survey services and has more than four decades of experience in road condition assessment.
Developing Global Business
WDM® wished to further develop their business globally. They realised that to achieve their global goals, they would need to have fully localised websites and supporting localised digital marketing.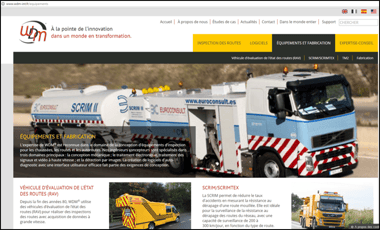 IBT Online's Global Programme
The company decided to select IBT Online whose global programme would provide WDM® with a complete global 'go to market' online marketing package. This included a complete redesign and update of WDM®'s brand identity and online presence, a brand new UK website as well as build out of new and localised websites for France, Spain and the US, all supported by continuous online marketing to enable WDM® to reach and communicate with existing and potential customers in the UK, France, Spain and the USA.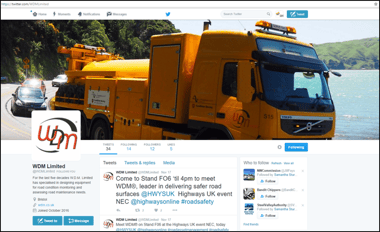 IBT Online Chosen For Expertise
Jon Day, Marketing Manager for WDM®, said the Company had researched for some time to find the right company to work with. "IBT Online was chosen, not only for their expertise in all things web, digital marketing and project management, but also for their depth of business, linguistic and cultural knowledge." he said.
WDM® Managing Director, Chris Gardiner, said it is important for the Company to continue to expand their customer base worldwide. "Although it's early days, the board has received positive feedback on the new websites and we are hoping they will help us communicate more effectively with governments, local authorities and road management contractors all over the world."
John Worthington, CEO of IBT Online, said they'd built a good relationship with the WDM® team. "We look forward to continuing to work closely together to expand WDM's international presence and exports."
About WDM®
WDM®, world leader in delivering safer road surfaces, combines more than 40 years of experience in road condition assessment with cutting edge technology in all its survey vehicles to deliver repeatable, reproducible and reliable data, enabling road engineers to manage their highway assets in the most cost effective way.
The company is the only licensed manufacturer worldwide of the Sideway-force Coefficient Routine Investigation Machine (SCRIM), which measures wet road skid resistance and has helped deliver reductions in skid related fatalities of up to 40%.
About IBT Online
IBT Online is a full service digital provider that manages your global online presence. Since 2002, IBT Online has successfully worked with hundreds of companies helping to grow their exports, brands and businesses globally. From strategic planning, to delivery and implementation of localised websites and online marketing management, IBT Online's Global programme of services is tailored to meet your international business objectives, delivering localised websites and online marketing for international companies.

#wdmlimited #ibtonline #exportingisGREAT #highwaymanagement #roadsafety #localization