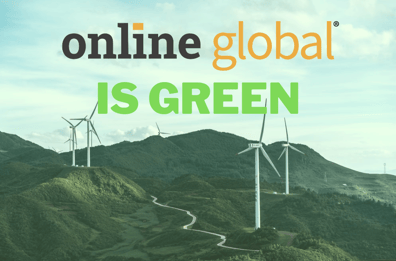 At IBT Online, we seek to offer the best solutions for our clients as well as our planet. The Online Global programs are designed to help companies grow their exports, sales, brand, and business in their target markets around the world as well as being sustainable, eco-friendly solutions for exporters today and tomorrow.
The Online Global programs help companies access global opportunities and achieve international online success in a sustainable way.
Here are some of the ways our Online Global programs are the best option for achieving your international business growth whilst being sustainable and environmentally conscious:
Reducing your physical carbon footprint with an online footprint!
Our Online Global programs offer you best-practice, optimally localized business development websites allowing you to be found, understood, and easy to do business with in your international target markets. This solution allows you to have an online presence in your target market that is working for you, generating export leads, communicating with your prospects, and building your export sales pipeline etc. all without you having to be physically present.
Our Online Global programs mitigate your potential carbon footprint from travel and accommodation for business-related activities by creating an online footprint. Here is an estimation of the potential carbon footprint of just one business trip:
A return flight from Miami International Airport to Beijing Capital International Airport is 10.20 tonnes of CO2e
Depending upon the location and type of hotel, your average carbon footprint is between 5 and 15 tonnes of CO2e per bedroom, per night.
A week's worth of food, drink and recreational activity valued at 2,000$ has an estimated carbon footprint of 52.3 tonnes of CO2e
A week's worth of restaurants and bar activity valued at 2,000$ has an estimated carbon footprint of 29 tonnes of CO2e
Total carbon footprint for a week of travel to China is estimated at: 101.5 tonnes of CO2e.
In contrast, the carbon footprint of a website of 12 pages and 2,000 words that we designed for our client, Fortech Products, that wanted to promote their industrial lubricants and coatings in China amounted to 7.34grams of CO2e. Next on the agenda for Fortech Products was the Mexico market, so we built a second website optimized for Mexico which was an additional 7.35grams of CO2e.
The total cost in CO2e for Fortech Products to penetrate the China and Mexico market and attract new customers with the help of two localized websites is estimated at: 14.7grams of CO2e.
Here are their new websites:
In comparison to the total carbon footprint for a week of travel to China, the average yearly consumption for one localized website is estimated at 126kg of CO2e. Travel to China therefore generates over 800 times more CO2e than having an online presence in your international target market for a year.
We understand that some trade shows and meetings are necessary in person but having an online presence in your target market gives you the opportunity to be selective! Instead of having a heavy carbon footprint in the form of flights, hotels, car trips, etc. you can now communicate instantaneously with your prospects and showcase your products or services at any time thanks to your online presence.
IBT Online Global programs offer your company an online presence in the form of a localized best-practice website, accompanied by a digital marketing strategy that will allow you to thrive in your target markets sustainably.
Reducing Your Digital Carbon Footprint!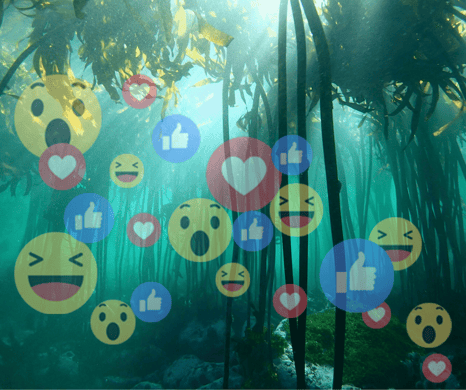 According to Hootsuite's Digital Report, 60% of the earth's population is using the internet today, which is a total of 4.66 billion people. Moreover, the typical internet user spends an average of 7 hours a day on the internet and this shows no signs of stopping.
Unfortunately, the internet is less sustainable than you may think, and some parts of the globe have a disproportionately larger footprint than others.
All the activities you perform online come with a cost – grams of carbon dioxide that are emitted due to the energy needed to run your devices and power the wireless networks you access.
Less obvious, but perhaps even more energy-intensive, are the data centers and vast servers needed to support the internet and store the content we access over it. In fact, "modern communication technology causes approximately the same amount of CO2 emissions as air travel, and up to one-fifth of global electricity usage can be ascribed to internet usage by 2025" (BBC).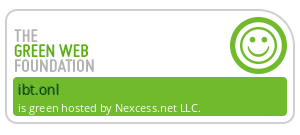 As experts in the field of website and marketing services, we have a corporate responsibility to keep the impact of our websites as low as possible and ideally design them to be climate neutral. Here are some of the actions we take to mitigate and reduce CO2e when designing websites.
Reducing Data: Large data transfers have a major impact on energy consumption therefore we try to minimize data size by using formats like PNG, reducing images and code. Additionally, we use clean code and reduce JavaScript applications to a minimum.
Optimize for the User: Having a website that is Search-Engine Optimized and regularly kept up to date with SEO can really help reduce the energy consumption of your website because it makes it easier for the user to find information quickly. Unnecessary, extra pages all increase the carbon footprint of your website, so it is important to have great content but not clutter your website with unnecessary information. Being lean = being clean!
The Right Webhost: Choosing a web host that relies upon electricity from renewable sources and energy-efficient hardware will significantly mitigate your website's CO2e. At IBT Online we use Nexcess.net LLC for our hosting services, which provide proof of their green claims and ensure that our webpages are running on sustainable energy.
We are always striving to improve; therefore, we adapt our services as new technologies arrive that are geared towards lowering CO2 emissions and promoting sustainable business practices. We recognize that there is always more we can do to contribute to sustainable trade and business practices as well as mitigate our current carbon footprint. This includes and is not limited by other solutions and technologies we are looking into, most notably carbon offsetting for businesses.
Here are just a few recommendations of organizations and companies you can partner with to offset your carbon footprint:
Reducing Unnecessary Harm through Digital Marketing!
As well as time, people are now spending more money online than ever before; Emarketer reports that the world spent 4.2trillion dollars in ecommerce purchases in 2020.
So, the internet has become an essential part of people's everyday life and is often their preferred platform for their purchasing habits. In fact, researching products and brands accounts for 46% of the reason why people spend time on the internet. Scrolling through the internet looking for new activity opportunities and browsing through brands and products all represent untapped online marketing opportunities.
At IBT Online, we believe that an online marketing strategy that supports a localized website in a foreign market provides the best solution for exporters wishing to grow brand awareness, drive traffic to their website and reach a much wider audience.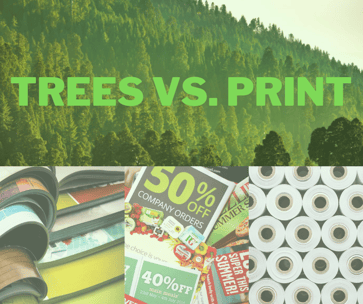 On top of all these benefits, online marketing also provides a sustainable solution to marketing by doing away with print. Although all activity will have some impact on the planet's resources, one of our guiding philosophies within our environmental approach is to reduce unnecessary harm wherever possible. Reducing our use of material resources, notably trees, is therefore at the top of the list.
The removal of trees from forested land has contributed to greenhouse gases (GHGs), primarily carbon dioxide (CO2), and thus to global warming, in fact, deforestation accounts for approximately 12% of total global greenhouse gas emissions. Moreover "at least 10% of deforestation is attributed to the paper industry". If you are a company seeking to minimize your impact on the planet and reduce unnecessary harm, then addressing this issue should be a no-brainer!
Reducing global deforestation is one of the most important steps towards increasing natural carbon sequestration which reduces overall global climate change. And in fact, a pivot to online solutions makes sense for business reasons too. Your online assets and resources are dynamic and continue to generate leads in your target markets 24/7, without you being there. Online marketing represents an opportunity to reach a much larger audience, in fact, your reach is limitless.
What's more is that print marketing has an incredibly short shelf life and is often at a steep price, whereas online marketing allows you to update and repurpose your material very quickly. An online brochure or booklet sent to your customers will certainly be more environmentally friendly than hundreds of printed leaflets which have a singular purpose and short expiration date.
Although paper is a recyclable resource, the objective is to reduce overall deforestation, and therefore the least amount of paper required is always the preferred option. Moreover, widespread recycling and responsible printing are not the current realities, in fact "if everyone in the US recycled at least one-tenth of their paper waste, the staggering amount of 25 million trees could be saved".
Not only does online marketing allow you to reach a wider audience and have a longer more cost-effective shelf-life, but online marketing is more aligned with how people want to purchase their products and how people behave online today. Whereas print marketing is singular in activity, online marketing allows for a host of engagement opportunities. Depending on your target audience, you can offer the consumer a wealth of options to engage with your content and learn more about your products and services. Down the line, this strategy leads to a much richer level of interaction from your prospect and therefore a more engaged and dedicated consumer who wishes to return to your brand.
At IBT Online we believe that online marketing is the best option for both environmental as well as strategic business reasons. Our international online marketing programs will help you reach your international audience, increase brand awareness, and boost your sales and leads in your target markets.
Our Online Global programs offer you a localized website that mitigates your carbon footprint and an international marketing program that aims to reduce unnecessary harm and the use of single-use materials. We strive to continue offering best-practice and up-to-date solutions for our clients that are geared towards achieving their success whilst also finding sustainable solutions to mitigate our impact on the planet's resources.
Resources:
Calculating the Carbon Footprint: https://www.carbonfootprint.com/calculator.aspx
OECD: https://www.oecd.org/trade/topics/trade-and-the-environment/
Hotels: https://ecometrica.com/assets/hotels_factsheet.pdf
Carbon footprint : https://www.carbonfootprint.com/calculator.aspx
World Trade Organisation: https://www.wto.org/english/res_e/booksp_e/trade_climate_change_e.pdf
Digital Report 2021: https://datareportal.com/reports/digital-2021-global-overview-report
Deforestation: https://www.cbo.gov/publication/42686
BBC Article: https://www.bbc.com/future/article/20200305-why-your-internet-habits-are-not-as-clean-as-you-think