The Global Center for Automotive Performance Simulation (GCAPS) is a world-class facility, serving global clients for vehicle and tire testing and simulation. Given the global nature of the automotive sector, it makes sense for GCAPS to get online globally and IBT Online is proud to be assisting them.
Management felt their state-of-the-art and high performance testing facilities deserved a brighter spotlight, both internationally and in their US domestic market. Having an effective online presence today requires regular outreach through social media to your targeted local audience to build global brand awareness.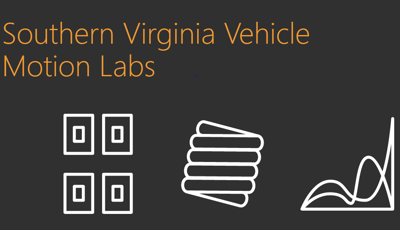 GCAPS management decided to prioritize 2 markets to start: their US domestic market and India. The company benefits from an established Facebook account but this will now be alimented as IBT Online ensures regular, high quality postings to showcase the group's achievements, as well as launching dedicated LinkedIn and YouTube video content. IBT Online will be working closely with GCAPS teams, under the guidance of Executive Director Frank Della Pia.
The other priority market is India where IBT Online will be delivering a localized website to act as a platform for localized social media for GCAPS to grow their brand, business and sales in this important emerging market. Localized websites with social media campaigns across international markets is proving the answer for building greater global brand awareness.
As a Virginian company, GCAPS benefits from the Virginia State VALET program and IBT Online is proud to be recognized as an official VALET Trade Partner, supporting the VEDP International Trade Goals and delivering our IBT Online Global services for Virginian exporters, to grow their exports, sales, brands and businesses internationally.