In our previous blog we introduced two different types of videos that can boost your business: demonstration and explainer videos. Today we will have a closer look at how to get return on investment in these videos by making them visible to a broader audience.
Speak to your export markets by embedding subtitles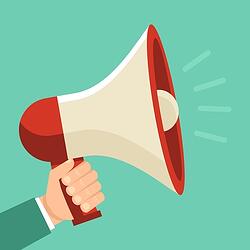 Creating a video requires a lot of effort and financial resources, and shooting the videos in mother tongues of all of your export markets is nearly impossible – but not to worry! Many video platforms allow you to embed subtitles and the most popular video platform YouTube is not an exception. Firstly, decide whether to translate a full transcript or just the key phrases. The first option is recommended when a concept is being explained, the second option is more appropriate for demonstration videos. Once you have your subtitles translated, create a script including a timecode and upload it to YouTube as "Captions". YouTube lets you assign a language to your captions, so you can upload more captions (e.g. French, German and Italian) for a single video. Furthermore, if you would like to embed videos into a country specific website, html code will allow you to automatically play subtitles in your chosen language. However, if you would like to optimize your video for each of your export markets, you should create copis of the video with their own title, description and tags in that appropriate language (learn how further below).
Optimize your videos for Google search results
Have you ever noticed that videos appear in universal Google search results with a thumbnail image, calling your attention to it? Videos are very popular and if you describe and market them well, it is often easier to be featured on the first page of your targeted keyword. You don't need advanced knowledge of web development, videos or search engine optimization – our tips are easy to follow and implement.
Google is the dominant search engine in the USA and across European countries (67% share in the USA, 89% in the UK, 93% in Germany, 95% in France according to this blog). Since YouTube videos are far more likely to be featured on Google search results (see this article on MOZ to learn why), we recommend using this platform to upload your videos for search purposes. As Phil Nottingham says in his article: "… it means that hosting through YouTube is now the only way the majority of businesses will get a video snippet ranking in universal search, albeit always pointing to the youtube.com instance of a video, rather than their own site." So how to achieve a good ranking with your video?
Phase 1: Once you've uploaded your video to YouTube, fill in the three basic fields: title, description and tags. Title is very important from two reasons: 1) keywords in the title will have the greatest impact 2) it is the first thing your audience will see to decide whether to watch your video or not. Titles should include your keyword, be accurate (consistent with the content of the video), short and punchy. Description is also helpful to provide information about your video and it is more likely to be featured on the Google search results in the web page description. Moreover, you can embed there links to your website (don't forget to include the http:// at the beginning). And finally, the tags – you can, but don't have to, follow YouTube's predefined keywords. Start with the most relevant ones, including synonym alternatives, break down your title by keywords, then apply more generic ones. Some even recommend including a misspelled version if your tag is something that people are searching for often. The limit for tags is 500 characters.
Phase 2: Now that your content is well described using title, description and tags, you need to generate likes, comments, shares and subscribes. It is engagement that will drive your video higher in both YouTube and Google search results. If you get your title, description and tags right, organic traffic should start going to your video. However, it is the video's content itself that will generate engagement – so make sure it's interesting and worth sharing/talking about! You can give it a little push yourself by promoting it on social media or in your email campaigns.
Remember – viewers might not know the context of your video. To be successful on YouTube and thus Google search results, your video should be easily understandable to people who hear about you for the first time.
If you'd like help with marketing your existing videos to audiences in Europe, get in touch! We specialize not only in localizing videos, but mostly creating country specific websites and online marketing strategies!