Petoskey Plastics has been the innovator in manufacturing high-performance blown plastic film and bags, supplying automotive, recycling, retail, packaging and construction industries. Slip-N-Grip is a US based division dedicated to the automotive aftermarket industry, designing and manufacturing seat covers that have been frequently used by many European OEMs, such as Jaguar, Volvo, Saab, Nissan and Chrysler over the last 15 years.
ibt partners is very proud to support Petoskey Plastics and their Slip-N-Grip division in their international business development in Europe by localizing their website and presenting their product range in German.
Check out the German Slip-N-Grip site here!
This followed their automotive aftermarket entry in 2012. The Slip-N-Grip line available in Germany and throughout Europe includes plastic seat covers, paper and plastic car floor mats, steering wheel covers, tire bags, dispensing systems and many more products for vehicle service operations. You can browse through the products by categories:
car floor mats
,
car covers and car parts covers
, and
vehicle service products
.
Nicole Ryan of Petoskey Plastics Automotive division will be at the world's leading trade fair for the automotive industry Automechanika in Frankfurt, 17-18 September 2014. Petoskey Plastics is looking for reliable distributors from various European countries who would offer and sell their product range to automobile manufacturers and garages. If you are interested in possible cooperation with Petoskey Plastics or meeting with Nicole Ryan to learn more, fill in a form here.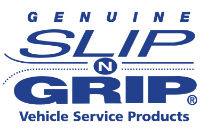 The mission at Slip-N-Grip is to earn the appreciation and respect of customers, associates and communities by providing the highest quality vehicle service products on the market. When you use Slip-N-Grip products, you are earning the appreciation and respect of your customers by showing them that you care about providing a superior service experience while keeping their vehicle clean. Thanks to their valued customers, Slip-N-Grip vehicle service products are used and recognized worldwide.