MEXICO: BUSINESS OPPORTUNITIES FOR WISCONSIN EXPORTERS
Wisconsin Exporters, this webinar is for you!
The WEDC is organizing a trade venture to Mexico. Join this webinar to learn more about this vibrant economy and also about the online tools available to help you succeed internationally.
What you will learn during the webinar:
Insights and opportunities
Mexico trade venture details and opportunities
Doing business in Mexico
Distributor and local partner choices
Mexico online
How Mexican businesses use websites and social media
Localized websites helping local distributors
Social media use for businesses
Wisconsin Online Global Program
Available funding
Case studies - how Wisconsin exporters are using the web today
Next steps for a successful Mexico trade venture
Polls and surveys:
Attendee participation and feedback.
Takeaways:
The presentation, polls, survey and lots more to grow your exports and business internationally.
Twitter hashtag:
#IBTWebinar
Meet the experts
Mark Rhoda-Reis
International Business Director, WEDC

Mark is responsible for Foreign Direct Investment in the International Business Development Division for the state of Wisconsin. As well as inward investment, Mark maintains a key role is helping emerging and experienced exporters in Wisconsin grow their international business in Mexico, as well as supporting the International Business Development team in export-related programs and initiatives.
Susanna Hardy
Chief Content Officer, IBT Online

Susanna heads up global operations focusing on helping companies use the internet and the IBT Online Global range of services to develop their businesses internationally. Susanna brings her expertise in international business development and marketing to the IBT Online team and has worked with a wide spectrum of companies to reach, develop and succeed in export markets.
WORKING TOGETHER TO HELP YOU GROW YOUR SALES, BRAND and BUSINESS GLOBALLY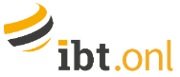 IBT Online
IBT Online provides website localization and international online marketing services to help companies grow their sales, brands and businesses online globally. We are proud to serve Wisconsin exporters through the Wisconsin Online Global Program to help them expand their online presence and boost their international business.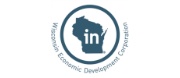 Wisconsin Economic Development Corporation
WEDC is the lead economic development agency in Wisconsin with the mission to advance and maximize opportunities in Wisconsin for businesses, communities and people to thrive in a globally competitive environment