Grow your exports and business internationally

Webinar: TOP TIPS FOR EU DIGITAL COMPLIANCE
Insights and opportunities:
Changing data protection landscape
EU-U.S. Privacy Shield
Process and manage data
What & how will it affect my business?
What happens if…non-compliant?
Timetable
Safeguarding intellectual property
Polls and surveys:
Attendee participation and feedback.
Takeaways:
The presentation, polls, survey and lots more to grow your exports and business internationally.
Twitter hashtag:
#IBTWebinar
Meet the experts:
Michelle Sally
Solicitor, Briffa, UK. Member of Privacy Europe

Michelle is a leading intellectual property lawyer who advises on all aspects of intellectual property protection and enforcement. Qualified in three jurisdictions, Michelle works predominantly with start-ups and mid-sized companies and is a regular adjudicator for Innovate UK. Michelle is a partner at Briffa, an award-winning firm of lawyers based in London specializing in technology, media and telecommunications, particularly information technology, data protection and intellectual property law. Briffa is an active member of Privacy Europe, a network of businesses and lawyers focused on facilitating compliance with global laws and regulations regarding data protection.

Stephan Schmidbauer
Lawyer, intersoft consulting services AG, Germany. Member of Privacy Europe

Stephan is a qualified lawyer and TÜV-certified Data Protection Officer with a wealth of experience in IT and data protection law. He joined intersoft consulting services AG, specialists in data protection, IT security and compliance with offices throughout Germany. intersoft consulting were also initiators in forming Privacy Europe, the first network to offer data protection consultancy across Europe.

Susanna Hardy
Director Client Services, IBT Online

Susanna heads up global operations focusing on helping companies use the internet and the IBT Online Global range of services to develop their businesses internationally. Susanna brings her expertise in international business development and marketing to the IBT Online team and has worked with a wide spectrum of companies to reach, develop and succeed in export markets. Susanna has spent her career developing international businesses for companies.
Go Global Webinar Series
To Grow Your Exports and Business Internationally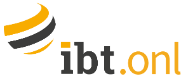 The digital disruption has transformed exporting and international business. IBT Online provides website localization and international online marketing services to help companies grow their sales, brands and businesses online globally. Our Go Global Webinar Series is for all C-suite, directors and senior management responsible for growing exports and business internationally, across all sectors, goods and services, B2B (business to business) and B2C (business to consumer).