GO GLOBAL WEBINAR SERIES: SELLING ONLINE IN EUROPE WITH GDPR COMPLIANCE
Learn from experts how to use online tools to boost sales, nurture your brand and grow your business in Europe with a GDPR compliant website
Insights and opportunities:
Europe online business landscape
Major markets focus: Germany, France and the U.K.
Ecommerce outlook
Using localized European websites to boost sales
Social media choices for exporters: from Facebook to Zing
GDPR: what is it and why you need it
GDPR must-haves
Privacy today and tomorrow
Case studies and best practices: successful exporters
and more…
Polls and surveys:
Attendee participation and feedback
Takeaways:
The presentation, polls, survey and lots more to grow your exports and business internationally
Twitter hashtag:
#IBTWebinar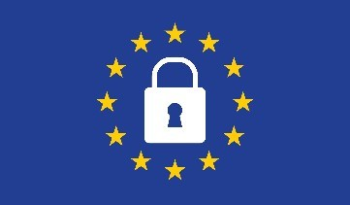 Meet the experts:
Susanna Hardy
Chief Content Officer, IBT Online

Susanna heads up global operations focusing on helping companies use the internet and the IBT Online Global range of services to develop their businesses internationally. Susanna brings her expertise in international business development and marketing to the IBT Online team and has worked with a wide spectrum of companies to reach, develop and succeed in export markets. Susanna has spent her career developing international businesses for companies.

Isabel Zur Hausen
Online Marketing Manager, IBT Online

Isabel is one of our online marketing managers who is responsible for content localization, keyword research for SEO, and social media marketing among other tasks. She is a German native and speaks German, English, Spanish, and French. Her impressive knowledge of languages coupled with a background in business administration and management makes her a perfect team member to help companies utilize the online environment to be successful globally.

Alex Webb
Online Marketing Manager, IBT Online

Alex is one of our online marketing managers who has an educational background in digital marketing. He is responsible for posting via social media accounts, uploading/editing content to their international websites, and monitoring traffic volumes to achieve growth for all international sites. Being a digital native, Alex understands the need to keep up with the ever-changing social media trends to best manipulate them to grow our client's global following.

IBT ONLINE

IBT Online provides website localization and international online marketing services to help companies grow their sales, brands and businesses online globally. We are proud to serve companies to help them expand their online presence and boost their international business.