go global webinar Series:
How to pick the right international markets and the online tools needed to engage with them
Join us to learn how to pick the right international markets for your business and how best to engage with those markets using online tools.
Insights and opportunities:
Choosing and prioritizing the right markets
Market entry strategies
Selecting the right strategy for your business
Bench-marking and methodologies
Online tools for international markets
Marketing strategies that resonate in your target international markets
Online tools for local distributors
Optimize international trade shows
Social media choices for exporters
Case studies and best practices: successful exporters
Reporting and analyzing
and more…
Polls and surveys:
Attendee participation and feedback
Takeaways:
The presentation, polls, survey and lots more to grow your exports and business internationally
Twitter hashtag:
#IBTWebinar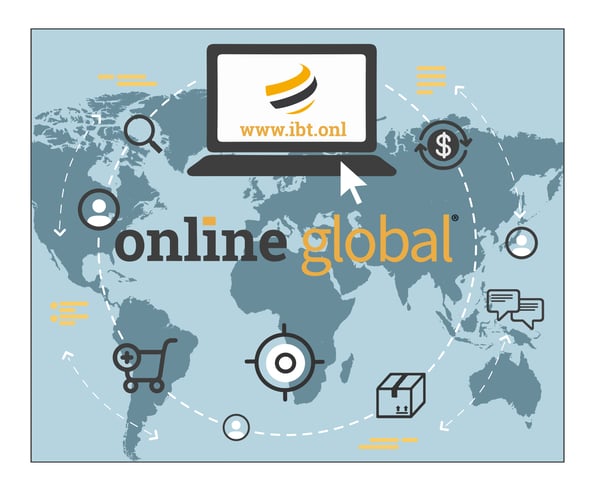 Meet the experts:
Matt Craft
Vice President, Capstone

Matt joined Capstone in 2005 and ensures the quality and on‐time delivery of client projects. Matt also defines scopes for all projects, including objectives, methodologies, timing, reviews, deliverables and fees, to ensure they are aligned with client's desired financial commitments and strategic goals. Matt has worked with domestic and international clients and publicly held and private companies. His experience includes working in a wide variety of service and manufacturing industries such as: healthcare, life sciences, manufacturing, chemicals, food and beverage.

Susanna Hardy
Chief Content Officer, IBT Online

Susanna heads up global operations focusing on helping companies use the internet and the IBT Online Global range of services to develop their businesses internationally. Susanna brings her expertise in international business development and marketing to the IBT Online team and has worked with a wide spectrum of companies to reach, develop and succeed in export markets. Susanna has spent her career developing international businesses for companies.
capstone

Capstone Strategic is a management consulting firm located outside of Washington DC specializing in corporate growth strategies, primarily mergers and acquisitions for the middle market. Capstone utilizes a proprietary process to provide tailored services to clients in a broad range of domestic and international markets.
IBT ONLINE
IBT Online provides website localization and international online marketing services to help companies grow their sales, brands and businesses online globally. We are proud to serve companies to help them expand their online presence and boost their international business.