go global webinar Series: Grow your Sales, Brands and Business in Dubai & the Arab Gulf
Learn from experts how to use offline and online tools to boost sales, nurture your brands and grow your business in Dubai and the Arab Gulf
Insights and opportunities:
Doing business in the Middle East
Distributors and local partner choices
Online Environment: How Middle Eastern businesses use websites and social media
Localized websites helping local distributors
Middle Eastern social media use for businesses
Case studies and best practices: successful exporters to the Middle East
Polls and surveys:
Attendee participation and feedback
Takeaways:
The presentation, polls, survey and lots more to grow your exports and business internationally
Twitter hashtag:
#IBTWebinar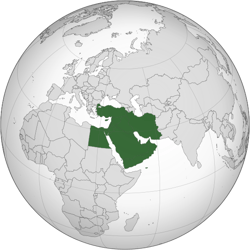 Meet the experts:
Anne Jafery
Managing Partner, Channels MEA

28 years living in the Middle East owning and operating multiple companies in a variety of industries, Anne has built her regional business expertise from doing. As Managing Partner of Channels MEA, she leads a team of experts in support of Middle East market entry. Her expertise includes identification and vetting of potential agents/distributors, due diligence, joint venture opportunities, B2B/B2G/B2C appointment setting, regional company formation, foreign direct investment, and trade & investment promotion. She and her partners currently own and operate companies in the Gulf Cooperation Council (GCC) countries and the US.

Susanna Hardy
Chief Content Officer, IBT Online

Susanna heads up global operations focusing on helping companies use the internet and the IBT Online Global range of services to develop their businesses internationally. Susanna brings her expertise in international business development and marketing to the IBT Online team and has worked with a wide spectrum of companies to reach, develop and succeed in export markets. Susanna has spent her career developing international businesses for companies.
IBT Online

IBT Online provides website localization and international online marketing services to help companies grow their sales, brands and businesses online globally. We are proud to serve companies to help them expand their online presence and boost their international business.