GO GLOBAL WEBINAR SERIES: International Ecommerce Choices for Businesses
Insights and opportunities:
Global ecommerce snapshot
Focus on key markets (China, Europe, LatAm)
Major global ecommerce trends
4 options for exporters
From online malls to distributor websites
Localized websites for ecommerce
Effective social media for global markets
Localized User Experience (LUX)
Case studies and best practices
and more...
Polls and surveys:
Attendee participation and feedback.
Takeaways:
The presentation, polls, survey and lots more to grow your exports and business internationally.
Twitter hashtag:
#IBTWebinar
Meet the experts:
Susanna Hardy
Chief Content Officer, IBT Online

Susanna heads up global operations focusing on helping companies use the internet and the IBT Online Global range of services to develop their businesses internationally. Susanna brings her expertise in international business development and marketing to the IBT Online team and has worked with a wide spectrum of companies to reach, develop and succeed in export markets. Susanna has spent her career developing international businesses for companies.

Vanessa Li Adamson
Senior Digital Marketing Manager, IBT Online

Vanessa leads online global marketing strategy for retainer-based clients at IBT Online. Vanessa has broad experience of B2B and B2C online marketing and website development with a focus on results and growth. Vanessa is experienced at driving customer acquisition and retention by interpreting business strategy into effective marketing tactics across digital channels in the international markets. Born and raised in Shanghai, Vanessa has studied and worked in China, the UK and the US.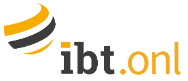 IBT ONLINE
IBT Online provides website localization and international online marketing services to help companies grow their sales, brands and businesses online globally. We are proud to serve companies to help them expand their online presence and boost their international business.