GO GLOBAL WEBINAR SERIES: HOW TO SELL ONLINE IN CHINA
Insights and opportunities:
Ecommerce
Mcommerce
China – language and market specifics
Online buyer profile
B2B bigger than ever
B2C happening now
Regulations, beware
Website localization and adaptation
Polls and surveys:
Attendee participation and feedback.
Takeaways:
The presentation, polls, survey and lots more to grow your exports and business internationally.
Twitter hashtag:
#IBTWebinar
Meet the experts:
Paul Swenson
Director - China, IBT Online

Paul has lived and worked in China for over 25 years helping non-Chinese companies navigate successfully in a Chinese business environment. He has also been a sought-after conference speaker on Chinese e-commerce for the last 7 years. He and his team have led website translation, intellectual property and content development for over 20 U.S. and international clients. He received his undergraduate degrees in Economics and Asian Studies from St. Olaf College, a Master's degree from Cornell University and his Chinese Language certification from East China Normal University in Shanghai, China.

Susanna Hardy
Managing Director EU, IBT Online

Susanna heads up operations in Europe, focusing on helping companies use the internet and the ibt partners' Online Internationally range of services to develop their businesses globally. Susanna brings her expertise in international business development and marketing to the ibt partners' team and has worked with a wide spectrum of companies to reach, develop and succeed in export markets. Susanna has spent her career developing international businesses for companies. Having worked and resided in North America and Europe, Susanna is multilingual in English, French and German. Her global mind-set as well as practical experience helps her understand the needs and ambitions of businesses looking to expand internationally.
Go Global Webinar Series
To Grow Your Exports and Business Internationally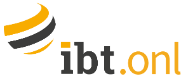 The digital disruption has transformed exporting and international business. IBT Online provides website localization and international online marketing services to help companies grow their sales, brands and businesses online globally. Our Go Global Webinar Series is for all C-suite, directors and senior management responsible for growing exports and business internationally, across all sectors, goods and services, B2B (business to business) and B2C (business to consumer).