go global webinar Series: Grow your sales, brand and business in Israel
Learn from experts how to use offline and online tools to boost sales, nurture your brand and grow your business in Israel
Insights and opportunities:
Doing business in Israel
Key industries: from pharma, high tech to agri-food
Israel's key position for global industries
Israel as launch pad for proximity export markets
Finding the right local partners
Online Environment: How Israeli businesses use websites
Why localized Israeli websites are fundamental to business success
Local distributors and localized websites
Case studies and best practices: successful exporters to Israel
Polls and surveys:
Attendee participation and feedback
Takeaways:
The presentation, polls, survey and lots more to grow your exports and business internationally
Twitter hashtag:
#IBTWebinar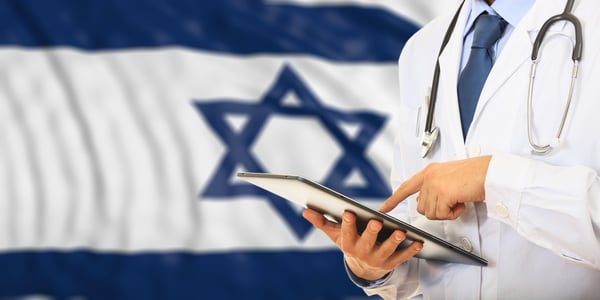 Meet the experts:
Sherwin Pomerantz
President, Atid EDI Ltd.

Sherwin Pomerantz has lived in Israel for 34 years and is president of Atid EDI Ltd., a Jerusalem-based business development consulting firm, the founding Chairperson of the America State Offices Association and a former National President of the Association of Americans & Canadians in Israel.

Susanna Hardy
Chief Content Officer, IBT Online

Susanna heads up IBT Online's content creation efforts for both in-house and client services. Great content means getting accurate and relevant knowledge and disseminating it in the ways clients want to receive it. Great content is the bedrock of great marketing and is especially necessary for companies with global aspirations. Susanna brings her expertise in international business development and marketing to the IBT Online team and has worked with a wide spectrum of companies to succeed in global markets.
EDI
Based in Jerusalem, Israel, for over 25 years EDI provids its clients with specialized research, intelligence and strategies that facilitate their business with the Middle East and beyond. EDI currently serves as the official regional trade and investment representative office for the US states of Delaware, Illinois, Indiana, New Mexico and Pennsylvania. In addition, EDI offers consulting services to the State of Virginia and several other countries including Germany and the Ukraine as well as acting as consultant to Invest Hong Kong. In this capacity, EDI also provides information and assistance to Israeli companies looking to develop their business in the Far East.

IBT Online

IBT Online provides website localization and international online marketing services to help companies grow their sales, brands and businesses online globally. We are proud to serve companies to help them expand their online presence and boost their international business.