GO GLOBAL WEBINAR SERIES: Florida Online Global
Insights and opportunities:
Website globalization and online marketing
Option A: Two market expansion
Option B: Multi-market web presence
Best practices for exporters
How you can benefit and how to register
Polls and surveys:
Attendee participation and feedback.
Takeaways:
The presentation, polls, survey and lots more to grow your exports and business internationally.
Twitter hashtag:
#IBTWebinar
Meet the experts:
Manny Mencia
SVP International Trade and Development, Enterprise Florida

Manuel (Manny) A. Mencia is the senior vice president of the International Trade & Business Development division of Enterprise Florida, Inc., (EFI). In 2009, EFI received the President's E Star Award for Export Promotion Excellence, our nation's highest trade development honor. Manny currently serves as president of State International Development Organizations (SIDO), the national organization of state trade development agencies. He also serves on the board of the Florida Export Finance Corporation, World Trade Center-Miami, Florida Trade Partners Alliance, and the Florida District Export Council.

Susanna Hardy
Director Client Services, IBT Online

Susanna heads up global operations focusing on helping companies use the internet and the IBT Online Global range of services to develop their businesses internationally. Susanna brings her expertise in international business development and marketing to the IBT Online team and has worked with a wide spectrum of companies to reach, develop and succeed in export markets. Susanna has spent her career developing international businesses for companies.
Go Global Webinar Series
To Grow Your Exports and Business Internationally

Enterprise Florida, Inc. (EFI) is a public-private partnership between Florida's business and government leaders and is the principal economic development organization for Florida. EFI's mission is to expand and diversify the state's economy through job creation. EFI is the state's primary entity for trade and export development supporting more than 61,000 Florida exporting businesses.
Florida-based companies looking to expand internationally can take advantage of the comprehensive exporting assistance service provided by EFI. EFI works closely with ibt partners to deliver the Florida Online Global program.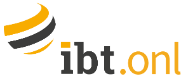 The digital disruption has transformed exporting and international business. IBT Online provides website localization and international online marketing services to help companies grow their sales, brands and businesses online globally. Our Go Global Webinar Series is for all C-suite, directors and senior management responsible for growing exports and business internationally, across all sectors, goods and services, B2B (business to business) and B2C (business to consumer).