go global webinar Series:
How to use your website to grow your exports
TUESDAY JULY 16 2019
US 9AM CT
Is your small business ready to go global? It may be an easier step than you think. Advances in technology have put foreign sales opportunities well within the reach of many small businesses.
Selling online is the easiest way to export. During this informative seminar, you'll learn how to make your website effective and compliant for international markets.
Insights and opportunities:
Learn why exporters need localized websites, country specific search engine optimization, and international online marketing - leveraging social media globally
Get key insights on Arkansas' top export destinations
Learn about the WTCA's support for the Online Global Program
Get access to case studies of Online Global Programs that have delivered for our clients and get practical examples of how exporters in Arkansas are using the web today
Next steps for your international sales success
Polls and surveys:
Attendee participation and feedback
Takeaways:
The presentation, polls, survey and lots more to grow your exports and business internationally
Twitter hashtag:
#IBTWebinar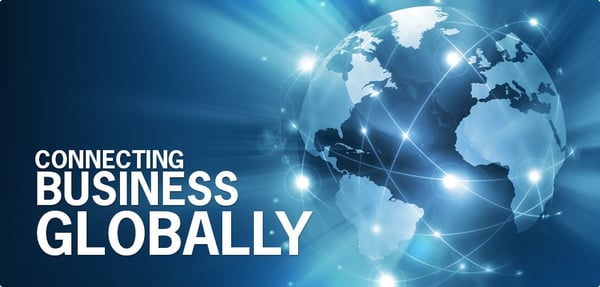 Meet the experts:
Denise Henderson Thomas
Director of Africa and Middle East Trade, WTCA

Denise Henderson Thomas, a global strategist and business development expert, has been connecting people and products through strategic partnerships for more than a decade. As Director of Africa and Middle East trade desk at the World Trade Center Arkansas, she draws upon her diverse experience in international marketing and business development to fulfill the Arkansas governor's commission that the World Trade Center Arkansas serve as the state's flagship trade promotion agency.

Susanna Hardy
Chief Content Officer, IBT Online

Susanna heads up global operations focusing on helping companies use the internet and the IBT Online Global range of services to develop their businesses internationally. Susanna brings her expertise in international business development and marketing to the IBT Online team and has worked with a wide spectrum of companies to reach, develop and succeed in export markets. Susanna has spent her career developing international businesses for companies.


WORLD TRADE CENTER ARKANSAS
Arkansas offers the world exceptional opportunities and the World Trade Center Arkansas is dedicated to growing bilateral trade for the state by delivering world class services, global connections and export development programs to Arkansas businesses.
IBT ONLINE
IBT Online provides website localization and international online marketing services to help companies grow their sales, brands and businesses online globally. We are proud to serve companies to help them expand their online presence and boost their international business.