GO GLOBAL WEBINAR SERIES: European supply chain solutions and online opportunities
Insights and opportunities:
Holland International Distribution Council
Supply chain structures
Infrastructure: integrator connections
Cargo container and airports
Warehouse locations
Customs and Value Added Tax (VAT)
Importance of European websites
European websites – what are they and how do they work?
European online marketing – language challenges
Search Engine Optimization, Social Media
E/mcommerce
Lead generation, distributors, trade shows
Best practices and regulations
Measuring success
Polls and surveys:
Attendee participation and feedback.
Takeaways:
The presentation, polls, survey and lots more to grow your exports and business internationally.
Twitter hashtag:
#IBTWebinar
Meet the experts:
Jan Paul Olijslager
Sr. Manager Supply Chain Solutions, Holland International Distribution Council (HIDC)

Jan Paul is based in Miami and is responsible for the HIDC's North and South American markets. He has assisted over 100 US based companies (both multinational companies and small and medium-sized enterprises) setting up warehousing and distribution operations in the Netherlands. Before joining the HIDC in 2007, Jan Paul had a number of positions in the field of business development and sales. During this period, he lived in the Netherlands, Hungary and South Africa. Jan Paul studied Public Administration at Leiden University, the Netherlands.

Susanna Hardy
Director Client Services, IBT Online

Susanna heads up global operations focusing on helping companies use the internet and the IBT Online Global range of services to develop their businesses internationally. Susanna brings her expertise in international business development and marketing to the IBT Online team and has worked with a wide spectrum of companies to reach, develop and succeed in export markets. Susanna has spent her career developing international businesses for companies.
Go Global Webinar Series
To Grow Your Exports and Business Internationally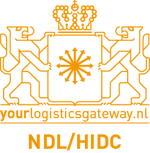 Holland International Distribution Council (HIDC) is a private, non-profit organization providing matchmaking services for logistics partnerships in Europe. HIDC represents the Dutch logistics sector, and helps international companies make a smooth entry into the European market. HIDC knows about logistics, legal and financial regulations, and gives neutral advice.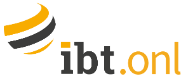 The digital disruption has transformed exporting and international business. IBT Online provides website localization and international online marketing services to help companies grow their sales, brands and businesses online globally. Our Go Global Webinar Series is for all C-suite, directors and senior management responsible for growing exports and business internationally, across all sectors, goods and services, B2B (business to business) and B2C (business to consumer).