go global webinar Series: DOING business ONLINE in Latin America
Learn from experts how to use offline and online tools to boost sales, nurture your brand and grow your business in Latin America
Insights and opportunities:

Business opportunities in Latin America
Focus on major markets
Online environment
Ecommerce and Mcommerce
How does a localized website boost sales
Search engine optimization (SEO)
Online tools for local distributors
How do businesses use social media in LatAm
Case studies and best practices: successful exporters
Reporting and analyzing
and more…
Polls and surveys:
Attendee participation and feedback
Takeaways:
The presentation, polls, survey and lots more to grow your exports and business internationally
Twitter hashtag:
#IBTWebinar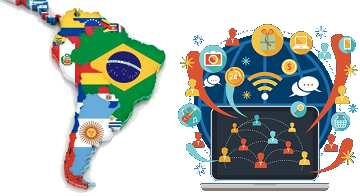 Meet the experts:
Samantha Soffici
Online Business Development Manager, IBT Online

Samantha works with companies that are looking to increase their international presence. By understanding their routes to market and their international business objectives, Samantha helps steer the company towards the appropriate online tools that IBT Online offers. At home in North and South America, Samantha is an expert in the international world.

Susanna Hardy
Chief Content Officer, IBT Online

Susanna heads up IBT Online's content creation efforts for both in-house and client services. Great content means getting accurate and relevant knowledge and disseminating it in the ways clients want to receive it. Great content is the bedrock of great marketing and is especially necessary for companies with global aspirations. Susanna brings her expertise in international business development and marketing to the IBT Online team and has worked with a wide spectrum of companies to succeed in global markets.



Maria Petrus
Web Project Manager, IBT Online

Maria is one of the Web Project Managers at IBT Online, and is responsible for the coordination of our teams, making sure we meet our client's goals and deadlines, and exceed their expectations. Maria is no stranger to the digital space -she has built websites, coordinated teams (both in-office and remotely), created and managed marketing campaigns and has a strong background in digital and corporate communications.

IBT ONLINE

IBT Online provides website localization and international online marketing services to help companies grow their sales, brands and businesses online globally. We are proud to serve companies to help them expand their online presence and boost their international business.