Successful Trade Shows in the Middle East:

Get Ready for Arab Health and The Dubai Boat Show
Exporters, this webinar is for you!
Attending international trade shows is vital for exporters but how do you get the most out of them? Meet the right contacts, attract the best prospective buyers and ensure follow-up.
Using Arab Health and The Dubai Boat Show as case studies, we discuss how exporters have successfully used online tools to optimize their international trade shows.
Join us to learn about:
Insights and opportunities
International trade shows today
Focus on Arab Health
Best practices for success at Arab Health
Focus on The Dubai Boat Show
Engaging the public
Localized websites helping local distributors
How exporters use websites and social media
Social media use at trade shows
Online Global Program
Next steps for a successful International Trade Show
Polls and surveys:
Attendee participation and feedback.
Takeaways:
The presentation, polls, survey and lots more to grow your exports and business internationally.
Twitter hashtag:
#IBTWebinar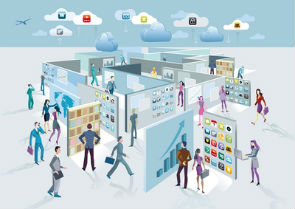 Meet the experts
Susanna Hardy
Chief Content Officer, IBT Online

Susanna heads up global operations focusing on helping companies use the internet and the IBT Online Global range of services to develop their businesses internationally. Susanna brings her expertise in international business development and marketing to the IBT Online team and has worked with a wide spectrum of companies to reach, develop and succeed in export markets.

Michael A. Schiffhauer
Vice President, International Trade & Field Operations, EFI

Michael is Vice President, International Trade & Field Operations with Enterprise Florida,Inc. (EFI). Michael manages six regional field offices, the targeted industry sectors (i.e.Aviation/Aerospace & Defense, ICT-Computer, LS-Medical and Marine industries) trade promotion and is the contact liaison for trade development with Europe. This requires export services coordination, program development, implementation and training of personnel.

Edwin Johnson
Director, Business Development, Classic Global

Edwin is an experienced Trade show Consultant based out in Houston Texas managing USA exhibitor participation for international trade events.
WORKING TOGETHER TO HELP YOU GROW YOUR SALES, BRAND and BUSINESS GLOBALLY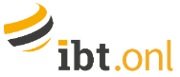 IBT Online
IBT Online provides website localization and international online marketing services to help companies grow their sales, brands and businesses online globally. We are proud to serve Wisconsin exporters through the Wisconsin Online Global Program to help them expand their online presence and boost their international business.

Enterprise FIorida
Enterprise Florida, Inc. (EFI) is a public-private partnership between Florida's business and government leaders and is the principal economic development organization for Florida. EFI's mission is to expand and diversify the state's economy through job creation.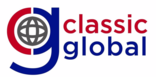 Classic Global
Classic Global a part of Classic Cool International Inc. is an international exhibition services company based in Houston, Texas with main focus on Dubai(UAE), South Africa & Other Middle East countries.