GO GLOBAL WEBINAR SERIES: Using videos to
support international sales
Wednesday, May 9th 2018
USA: 8:00am PT, 10:00am CT, 11:00am ET
UK: 4:00pm GMT, Europe: 5:00pm CET
Insights and opportunities:
Localised websites for exporters
Search engines and how they work across different markets
Global social media
Videos to support international sales
Supporting local distributors
Testimonial videos
Global video platforms
Tips on taking great videos
Best practices for exporters
Reporting and analysing
and more.....
Polls and surveys:
Attendee participation and feedback.
Takeaways:
The presentation, polls, survey and lots more to grow your exports and business internationally.
Twitter hashtag:
#IBTWebinar
Meet the experts:
Susanna Hardy
Director Client Services, IBT Online

Susanna heads up global operations focusing on helping companies use the internet and the IBT Online Global range of services to develop their businesses internationally. Susanna brings her expertise in international business development and marketing to the IBT Online team and has worked with a wide spectrum of companies to reach, develop and succeed in export markets. Susanna has spent her career developing international businesses for companies.
Go Global Webinar Series
Go Grow Your Exports and Business Internationally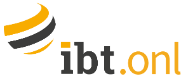 Make the internet work for you globally! Localized websites and online marketing are essential tools for exporting in today's world. IBT Online works with your company to establish and manage your global online presence through website localization and international online marketing. Join our Go Global Webinar Series to explore and learn how to go global with website localization: speak to the world with online marketing.