GO GLOBAL WEBINAR SERIES: Understanding vat and
selling online in europe
Insights and opportunities:
Value Added Tax - what is it and how does it work?
VAT registration and reclaim
Ecommerce, digital services and VAT
Using localized websites for ecommerce
Payments and fulfillment
Social media for ecommerce engagement
B2B and B2C ecommerce and mcommerce
Online regulations and compliance
Best practices for exporters
and more…
Polls and surveys:
Attendee participation and feedback.
Takeaways:
The presentation, polls, survey and lots more to grow your exports and business internationally.
Twitter hashtag:
#IBTWebinar
Meet the experts:
Britta Eriksson
CEO, Euro VAT Refund, Inc

Britta Eriksson is the founder and CEO of EuroVAT Refund Inc. She is well known on the international scene and a recognized Value Added Tax expert in the United States, frequently informing and working with tax managers within small to medium sized companies, as well as Fortune 500 companies, the United States Departments of Commerce, Revenue Canada, many of the European embassies, consulates and trade offices in the United States.

Susanna Hardy
Director Client Services, IBT Online

Susanna heads up global operations focusing on helping companies use the internet and the IBT Online Global range of services to develop their businesses internationally. Susanna brings her expertise in international business development and marketing to the IBT Online team and has worked with a wide spectrum of companies to reach, develop and succeed in export markets. Susanna has spent her career developing international businesses for companies.
Go Global Webinar Series
Go Grow Your Exports and Business Internationally

IBT Online provides website localization and international online marketing services to help companies grow their sales, brands and businesses online globally. We are proud to serve Illinois exporters through the Illinois Online Global Program to help them expand their online presence and boost their international business.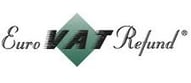 EuroVAT Refund Inc is a US-based company that specializes in managing VAT reclaim and registration for North American companies. Operating since 1992, EuroVAT are experts in complex VAT issues, providing the full range of services to its clients, including VAT registrations, management and refunds.