GO GLOBAL WEBINAR SERIES: BUILDING GLOBAL BRANDS ONLINE
Insights and opportunities:
How do you build and protect your brand using online tools?
Brands in the 21st century: global and online
Search engines - what are they and how do they work?
Google, Baidu and others
How search engines rank results across markets
International search engine optimization dos and don'ts
Paid versus organic search
Top tips for ranking across markets
How social media can improve your global ranking
Website localization - what is it and how to use it
Case studies and best practices for exporters
and more…
Polls and surveys:
Attendee participation and feedback.
Takeaways:
The presentation, polls, survey and lots more to grow your exports and business internationally.
Twitter hashtag:
#IBTWebinar
Meet the experts:
Susanna Hardy
Director Client Services, IBT Online

Susanna heads up global operations focusing on helping companies use the internet and the IBT Online Global range of services to develop their businesses internationally. Susanna brings her expertise in international business development and marketing to the IBT Online team and has worked with a wide spectrum of companies to reach, develop and succeed in export markets. Susanna has spent her career developing international businesses for companies.

Ines Botto
International Online Marketing Specialist, IBT Online

Ines works with clients to develop their digital marketing strategies, ensuring their brands get a competitive edge by establishing a truly dominant international digital presence. Ines deploys a range of tactics using social media, content and digital user experience to help brands reach out to new clients and keep existing ones happy. Speaking Portuguese, Spanish, Italian – Ines is at home in the international online world.
Go Global Webinar Series
Go Grow Your Exports and Business Internationally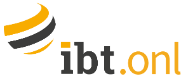 The digital disruption has transformed exporting and international business. IBT Online provides website localisation and international online marketing services to help companies grow their sales, brands and businesses online globally. Our Go Global Webinar Series is for all C-suite, directors and senior management responsible for growing exports and business internationally, across all sectors, goods and services, B2B (business to business) and B2C (business to consumer).