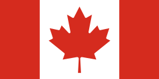 New England Exporters!

Leverage Today's
Online Programs to Grow Your Business in Canada
WEDNESDAY, August 12th 2020
11:00 AM EDT
New England Exporters, this webinar is for you!
Grow your exports, sales, brand and business in Canada.
The new online normal means online business development tools have never been so important. Understand today's Canadian online environment and how to leverage it.
Be found, be understood, and be easy to do business with in Canada.
Help your Canadian prospects, customers and partners do business with you by giving them a Canadian online Local User eXperience (LUX) in their language(s) and market(s).
Grow online traffic, engagement and conversions in Canada.
Join us as we share expertise, case studies, client testimonials and experience in delivering online success in Canada.
Insights and opportunities in Canada:
Canada business landscape and USMCA impact
Province economies and personalities
The online environment
English vs. French speaking Canada
Best-practice, optimally localized Canadian business development websites
Canadian Search Engine and Social Media Marketing
Sell online and ecommerce
Own, control, measure and manage your online success
Case studies - online successes (B2B, B2C and B2G)

Polls and surveys:
Attendee participation and feedback.
Takeaways:
The presentation, polls, survey and lots more to grow your exports, sales, brand and business in Canada.
Twitter hashtag:
#IBTWebinar
Meet the IBT Online Global Programs Experts:
Jon Sorenson
President, New England-Canada Business Council

Jon is President of JFS Energy Advisors, an exclusive energy consulting firm focused on customer specific/oriented projects such as pipelines and distribution, utilities, procurement, energy efficiency, sustainability, generation management and development, etc. Mr. Sorenson is currently active on the energy committee and serves as Co-chair of the program for the Annual Energy Conference of the New England Canadian Business Council, the most distinguished cross border energy conference in North America

Jim Paul
Director of Boston Office, U.S. Commercial Service

Jim is Director of the Boston Office for the U.S. Commercial Service, a division of the U.S. Department of Commerce's International Trade Administration. Jim currently uses his educational background and more than 25 years of work experience in international trade to assist U.S. exporters in penetrating markets overseas via his agency's global network.

Erin Donahue
Trade Commissioner, Canadian Consulate General

As Trade Commissioner for the Canadian Consulate General, Erin provides strategic market information and market access solutions for Canadian companies looking to export, invest abroad, or develop innovation and R&D partnerships using our extensive network abroad and across Canada.

Susanna Hardy
Chief Content Officer, IBT Online

Susanna serves as Chief Content Officer at IBT Online. As such, Susanna is involved in all aspects of content used in effective business online tools, from content creation to content optimization for search engines and online marketing. Recognizing the importance of content for building brand awareness and sales, Susanna helps companies to ensure their online presence is working hard for them.

Samantha Soffici
Online Business Development Manager, IBT Online

Samantha works with companies that are looking to increase their international presence. By understanding their routes to market and their international business objectives, Samantha helps steer the company towards the appropriate online tools that IBT Online offers. At home in North and South America, Samantha is an expert in the international world.

IBT Online

IBT Online provides website localization and international online marketing services to help companies grow their exports, sales, brand and businesses online globally. Our Online Global programs (website localization, international online marketing and website management) makes sure your company gets found, understood and is easy to do business with across international markets.