GO GLOBAL WEBINAR SERIES: How To Sell Online In the USA - Differences between the UK and US online
Insights and opportunities:
Institute of Export & International Trade
Differences/similarities between UK and US online
B2B and B2C platforms and choices
Localised websites – challenge or opportunity?
Localised marketing – necessary?
E/mcommerce
Payments and fulfilment
Case studies
Best practices for exporters
And more...
Polls and surveys:
Attendee participation and feedback.
Takeaways:
The presentation, polls, survey and lots more to grow your exports and business internationally.
Twitter hashtag:
#IBTWebinar
Meet the experts:
Lesley Batchelor OBE, FIEx (Grad)
Director General, Institute of Export & International Trade

Lesley Batchelor is a champion of UK exporters, with a powerful track record in enhancing the performance of hundreds of businesses. Appointed director general of the Institute of Export & International Trade, Lesley is also CEO of Open to Export - a collaborative CIC supported by FSB, UKTI, HSBC & the IOE&IT which comprises a digital platform for new and inexperienced exporters. Active on the APPG Advisory Panel on Trade & Investment, the APP Manufacturing Group, Lesley has given evidence to the House of Lords Select Committee on UK Government support for SMEs and is often a leading light in thought leadership issues on international trade.

Susanna Hardy
Director Client Services, IBT Online

Susanna heads up global operations focusing on helping companies use the internet and the IBT Online Global range of services to develop their businesses internationally. Susanna brings her expertise in international business development and marketing to the IBT Online team and has worked with a wide spectrum of companies to reach, develop and succeed in export markets. Susanna has spent her career developing international businesses for companies.
Go Global Webinar Series
Go Grow Your Exports and Business Internationally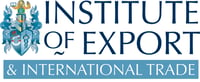 The Institute of Export & International Trade (IOE&IT) is the professional membership body representing and supporting the interests of everyone involved in importing, exporting and international trade. The IOE&IT is the leading authority in best practice and competence for businesses trading globally.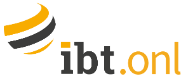 The digital disruption has transformed exporting and international business. IBT Online provides website localisation and international online marketing services to help companies grow their sales, brands and businesses online globally. Our Go Global Webinar Series is for all C-suite, directors and senior management responsible for growing exports and business internationally, across all sectors, goods and services, B2B (business to business) and B2C (business to consumer).