go global webinar Series:
International Ecommerce Choices for Exporters
Join this webinar to get expert advice on global ecommerce. Learn about website localization and the online international marketing necessary for successful ecommerce;
How to engage with local businesses and consumers as well as interface with local distributors, different payment systems...and more.
Using case studies and practical examples, we share our experiences of how mid-cap companies use localized websites and international online marketing to grow their sales, brands and businesses globally.
Polls and surveys:
Attendee participation and feedback
Takeaways:
The presentation, polls, survey and lots more to grow your exports and business internationally
Twitter hashtag:
#IBTWebinar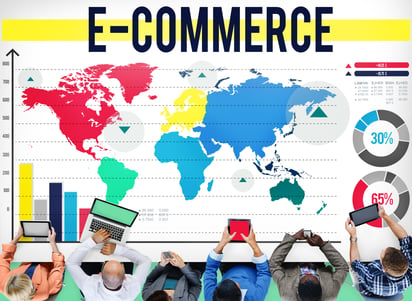 Meet the experts:
Jeff Ardis
Business Development Director, IBT Online

Jeff works with companies that are looking to increase their international presence. By understanding their routes to market and their international business objectives, Jeff helps steer the company towards the appropriate online tools that IBT Online offers. With a broad background in sales, marketing, and business development, Jeff has spent his career helping companies grow their brand, sales and business internationally.

Susanna Hardy
Chief Content Officer, IBT Online

Susanna focuses on helping companies use the internet and the IBT Online global range of services to develop their businesses internationally. Susanna brings her expertise in international business development and marketing to the IBT Online team and has worked with a wide spectrum of companies to reach, develop and succeed in export markets. Recognizing the importance of content for building brand awareness and sales, Susanna helps companies to ensure their online presence is working hard for them.

IBT ONLINE

IBT Online provides website localization and international online marketing services to help companies grow their sales, brands and businesses online globally. Our Online Global programs (website localization, international online marketing and website management) makes sure your company gets found, understood and is easy to do business with across international markets.