GO GLOBAL WEBINAR SERIES: How to sell online in SE Asia,
Focus on Indonesia and Vietnam
Insights and opportunities:
Southeast Asia business overview
Business opportunities in Indonesia and Vietnam
Indonesia - best business practices
Vietnam - tapping in to growth
Online specifics for these fast-growing markets
B2B and B2C platforms and choices
Localized websites – challenge or opportunity?
Localized marketing – necessary?
E/mcommerce
Payments and fulfilment
Online practices and local regulations
And more...
Polls and surveys:
Attendee participation and feedback.
Takeaways:
The presentation, polls, survey and lots more to grow your exports and business internationally.
Twitter hashtag:
#IBTWebinar

Meet the experts:
Daniel Bellefleur
Chief Country Representative Indonesia, Tractus Asia

Since 2012, Daniel has led Tractus' engagements in Indonesia advising on a diversity of local and regional investment and international development projects. The Indonesia office supports clients to understand and navigate the tumultuous Indonesian market in a variety of sectors from technology to mining with business services including legal and payment processing. Daniel has over 9 years' experience living and working in Southeast Asia and has a Master in International Affairs focused on Southeast Asian Economics.

Antonio Sequeros
Consulting Manager, Tractus Asia

Antonio joined Tractus in 2002 and set-up the firm's Vietnam office in 2007. He currently is the Lead Consulting Manager for Southeast Asia and is responsible for overseeing and managing Vietnam-focused projects as well as projects all over Asia. During his time with Tractus, Antonio has been directly involved in conducting strategy and feasibility studies of multinational manufacturing and services investments in Asia. Antonio has more than 15 years' working experience in Asia in places like Vietnam, China and Hong Kong and has completed projects across the region as well as Europe and North America.

Susanna Hardy
Director Client Services, IBT Online

Susanna heads up global operations focusing on helping companies use the internet and the IBT Online Global range of services to develop their businesses internationally. Susanna brings her expertise in international business development and marketing to the IBT Online team and has worked with a wide spectrum of companies to reach, develop and succeed in export markets. Susanna has spent her career developing international businesses for companies.
Go Global Webinar Series
To Grow Your Exports and Business Internationally

Tractus Asia focuses on advising international investors on investment and business growth decisions With 8 offices throughout Asia, over 20 years of experience and more 60 employees to cover your business needs.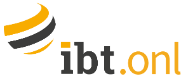 The digital disruption has transformed exporting and international business. IBT Online provides website localization and international online marketing services to help companies grow their sales, brands and businesses online globally. Our Go Global Webinar Series is for all C-suite, directors and senior management responsible for growing exports and business internationally, across all sectors, goods and services, B2B (business to business) and B2C (business to consumer).