GO GLOBAL WEBINAR SERIES: How To Sell Online In Latin America - Website localization and online marketing for Latin America
Insights and opportunities:
Doing business in Latin America
How does a localized website help sales in LatAm
Ecommerce and Mcommerce across LatAm
Distributor searches using websites
Social media for business
Focus on Mexico, Colombia, Argentina
Online challenges and opportunities
Payments and fulfilment
Best practices for exporters
Reporting and analysing
and more…
Polls and surveys:
Attendee participation and feedback.
Takeaways:
The presentation, polls, survey and lots more to grow your exports and business internationally.
Twitter hashtag:
#IBTWebinar
Meet the experts:
Juliana Velásquez
Partner, Globalista SAS

Juliana joined Globalista in 2012 after working in the Colombian banking sector for six years. With a law degree from Colombia, and an LLM in International Legal Practice from the IE Business School in Spain, Juliana's real passion is helping businesses expand internationally. Her extensive experience throughout Latin America, the USA and Spain, give Juliana a unique perspective on all things international. Her varied background paved way for her success in international business, foreign trade, project and corporate finance, foreign investment, and M&A.

Susanna Hardy
Director Client Services, IBT Online

Susanna heads up global operations focusing on helping companies use the internet and the IBT Online Global range of services to develop their businesses internationally. Susanna brings her expertise in international business development and marketing to the IBT Online team and has worked with a wide spectrum of companies to reach, develop and succeed in export markets. Susanna has spent her career developing international businesses for companies.
Go Global Webinar Series
Go Grow Your Exports and Business Internationally

Globalista was established with unconditional quality as its cornerstone and a mission to support their customers in the design and execution of their expansion strategy. Globalista is composed of a team of international professionals with multi-disciplinary profiles and cross industry experience. They provide comprehensive advisory services for companies interested in starting or improving their internationalization processes or increasing their international presence through international trade or foreign direct investment.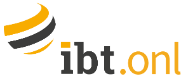 The digital disruption has transformed exporting and international business. IBT Online provides website localisation and international online marketing services to help companies grow their sales, brands and businesses online globally. Our Go Global Webinar Series is for all C-suite, directors and senior management responsible for growing exports and business internationally, across all sectors, goods and services, B2B (business to business) and B2C (business to consumer).