GO GLOBAL WEBINAR SERIES: How to sell online in china
Overview
China is the world's largest online market.
Whether your company is B2B or B2C, working with in-market partners or selling via online platforms, a website in China is the key to your success in this vast and growing market.
Join this webinar to learn more.
Insights and opportunities:
What should a Chinese website look like?
How does Chinese B2B ecommerce work?
How do Chinese consumers engage online?
How to navigate the Chinese online giants - Baidu, WeChat, QQ, Weibo and others?
What about local fulfilment, payment options and online regulations?
Case studies and best practices for exporters
and more…
Polls and surveys:
Attendee participation and feedback.
Takeaways:
The presentation, polls, survey and lots more to grow your exports and business internationally.
Twitter hashtag:
#IBTWebinar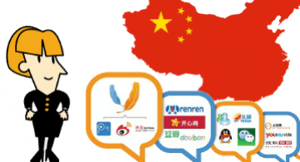 Meet the experts
Susanna Hardy
Chief Content Officer, IBT Online

Susanna heads up global operations focusing on helping companies use the internet and the IBT Online Global range of services to develop their businesses internationally. Susanna brings her expertise in international business development and marketing to the IBT Online team and has worked with a wide spectrum of companies to reach, develop and succeed in export markets. Susanna has spent her career developing international businesses for companies.

Vanessa Li Adamson
China Online Marketing Specialist, IBT Online

Vanessa works with clients to develop their digital marketing strategies, with particular focus on China. She ensures that clients get a competitive edge by establishing a dominant and effective international digital presence. Vanessa deploys a range of tactics using social media, content and digital user experience to help brands reach out to new clients and keep existing ones happy. Fluent in Chinese and English – Vanessa is a specialist in the international online world.
Go Global Webinar Series
Go Grow Your Exports and Business Internationally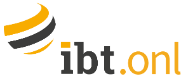 The digital disruption has transformed exporting and international business. IBT Online provides website localisation and international online marketing services to help companies grow their sales, brands and businesses online globally. Our Go Global Webinar Series is for all C-suite, directors and senior management responsible for growing exports and business internationally, across all sectors, goods and services, B2B (business to business) and B2C (business to consumer).