GO GLOBAL WEBINAR SERIES: GLOBAL Healthcare ONLINE
Insights and opportunities:
Healthcare sector online
International etailer platforms for healthcare
International procurement
Website localization
Digital marketing for international markets
Ecommerce and mcommerce
Conclusions
Polls and surveys:
Attendee participation and feedback.
Takeaways:
The presentation, polls, survey and lots more to grow your exports and business internationally.
Twitter hashtag:
#IBTWebinar

Meet the experts:
Susanna Hardy
Director Client Services, IBT Online

Susanna heads up global operations focusing on helping companies use the internet and the IBT Online Global range of services to develop their businesses internationally. Susanna brings her expertise in international business development and marketing to the IBT Online team and has worked with a wide spectrum of companies to reach, develop and succeed in export markets. Susanna has spent her career developing international businesses for companies.

Pete Read
CEO, Global Growth Markets

Pete leading all aspects of the company's development as it becomes a benchmark market data and insight provider for its focus sectors. Global Growth Markets is a healthcare market information provider helping international companies succeed in their chosen growth markets.
Go Global Webinar Series
To Grow Your Exports and Business Internationally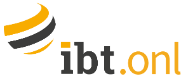 The digital disruption has transformed exporting and international business. IBT Online provides website localization and international online marketing services to help companies grow their sales, brands and businesses online globally. Our Go Global Webinar Series is for all C-suite, directors and senior management responsible for growing exports and business internationally, across all sectors, goods and services, B2B (business to business) and B2C (business to consumer).