GO GLOBAL WEBINAR SERIES: WEBSITE GLOBALIZATION with EXPORTECH
Insights and opportunities:
ExporTech™
Coaching for company, leading to an export plan
Helping companies go to market
Importance of global websites
Local websites – what are they and how do they work?
International online marketing
Local marketing – language challenges
E/mcommerce
Best practices and regulations
Using local websites – lead generations, distributors, trade shows
Measuring success
Polls and surveys:
Attendee participation and feedback.
Takeaways:
The presentation, polls, survey and lots more to grow your exports and business internationally.
Twitter hashtag:
#IBTWebinar
Meet the experts:
Mike Stone
Founder, Stone & Associates

Mike founded Stone & Associates 18 years ago. His client experience in research and strategy development projects spans Fortune 500 companies, small industrial firms, and government/non-profit organizations that serve manufacturing companies. Seven years ago, he helped the National Institute of Standards and Technology's Manufacturing Extension Partnership program to develop ExporTech™ — an innovative export assistance program that has been highly successful in assisting hundreds of SMMs to enter or expand in global markets.

Susanna Hardy
Director Client Services, IBT Online

Susanna heads up global operations focusing on helping companies use the internet and the IBT Online Global range of services to develop their businesses internationally. Susanna brings her expertise in international business development and marketing to the IBT Online team and has worked with a wide spectrum of companies to reach, develop and succeed in export markets. Susanna has spent her career developing international businesses for companies.
Go Global Webinar Series
To Grow Your Exports and Business Internationally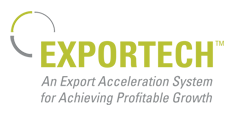 ExporTech is an innovative national export assistance program designed to accelerate export growth for small and mid-size manufacturers. The program assists C-level leadership of SMMs to enter or expand in global markets. Stone & Associates and its partner Clear Intent Strategy developed ExporTech's program design and content on behalf of NIST/MEP (U.S. Dept of Commerce's National Institute of Standards and Technology/ Manufacturing Extension Partnership). The Stone & Associates team continues to serve as ExporTech national master facilitators and to lead program design and marketing efforts and as a program leader, master facilitator and content developer, they have collaborated with export assistance organizations (USEACs, state trade offices, district export councils, SBDCs, etc.) across 25 states.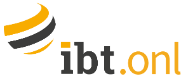 The digital disruption has transformed exporting and international business. IBT Online provides website localization and international online marketing services to help companies grow their sales, brands and businesses online globally. Our Go Global Webinar Series is for all C-suite, directors and senior management responsible for growing exports and business internationally, across all sectors, goods and services, B2B (business to business) and B2C (business to consumer).