GO GLOBAL WEBINAR SERIES: European Value Added Tax (VAT)
and Ecommerce
Insights and opportunities:
Value Added Tax (VAT) is a consumption tax of up to 25% levied on goods and services
Introduction to VAT - How does it work?
How does VAT affect North American companies that do business within the EU
VAT on goods imported or drop shipped within the EU
VAT on sales online (Ecommerce), including on digital services
VAT registration liabilities and VAT reclaim possibilities
Website localization and adaptation
Ecommerce in Europe
Polls and surveys:
Attendee participation and feedback.
Takeaways:
The presentation, polls, survey and lots more to grow your exports and business internationally.
Twitter hashtag:
#IBTWebinar
Meet the experts:
Britta Eriksson
CEO, Euro VAT Refund Inc

Britta founded Euro VAT Refund Inc. in 1993. She is a leading VAT Expert. For more than 20 years North American Companies have benefitted from the VAT management, registration and refund services provided by Euro VAT Refund Inc. when they do business internationally.

Susanna Hardy
Director Client Services, IBT Online

Susanna heads up global operations focusing on helping companies use the internet and the IBT Online Global range of services to develop their businesses internationally. Susanna brings her expertise in international business development and marketing to the IBT Online team and has worked with a wide spectrum of companies to reach, develop and succeed in export markets. Susanna has spent her career developing international businesses for companies.
Go Global Webinar Series
To Grow Your Exports and Business Internationally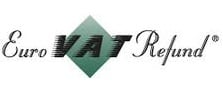 Euro VAT Refund, Inc. is a leading Los Angeles based financial services firm, specializing in assisting North American companies in managing Value Added Tax (VAT) reclaim and registration worldwide. Established in 1993 Euro VAT Refund goes beyond the traditional travel VAT reclaim services by offering an extensive VAT Management Program to maximize reclaim opportunities for the VAT issues that a company may face globally.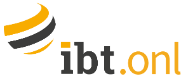 The digital disruption has transformed exporting and international business. IBT Online provides website localization and international online marketing services to help companies grow their sales, brands and businesses online globally. Our Go Global Webinar Series is for all C-suite, directors and senior management responsible for growing exports and business internationally, across all sectors, goods and services, B2B (business to business) and B2C (business to consumer).