GO GLOBAL WEBINAR SERIES: Build and Market Websites for India
Insights and opportunities:
India business opportunities
India online specifics
B2B and B2C platforms and choices
Localized websites – challenge or opportunity?
Localized marketing – necessary?
E/mcommerce
Payments and fulfilment
Best practices and local regulations
And more...
Polls and surveys:
Attendee participation and feedback.
Takeaways:
The presentation, polls, survey and lots more to grow your exports and business internationally.
Twitter hashtag:
#IBTWebinar
Meet the experts:
Susanna Hardy
Director Client Services, IBT Online

Susanna heads up global operations focusing on helping companies use the internet and the IBT Online Global range of services to develop their businesses internationally. Susanna brings her expertise in international business development and marketing to the IBT Online team and has worked with a wide spectrum of companies to reach, develop and succeed in export markets. Susanna has spent her career developing international businesses for companies.

Nalin Patel
Consulting Manager India, Tractus Asia Ltd

Nalin helped to set up the Tractus office in India in 2008 and has since led the team, developing a reputation as a market expert in both the public and private sectors for companies looking to grow their businesses in India. Tractus Asia is a strategy and operations management consulting firm and has advised and assisted multinational companies make intelligent decisions about where to locate and how to structure their direct investments in Asia. With offices in China, India, Indonesia, Myanmar, Singapore, Thailand, USA and Vietnam, Tractus' has a full service of market-entry and expansion practice.

Sreehari Marar
Senior Analyst, Tractus Asia Ltd

Sreehari is a Senior Analyst with Tractus Asia and based in India. He has helped numerous companies and organizations to develop business development initiatives in India, adding value to projects for clients in a wide variety of sectors from industrial machinery, ICT and life-sciences to aerospace and textiles. Sreehari is fluent in English, Hindi, Malayalam and Tamil.
Go Global Webinar Series
To Grow Your Exports and Business Internationally

Tractus Asia focuses on advising international investors on investment and business growth decisions With 8 offices throughout Asia, over 20 years of experience and more 60 employees to cover your business needs.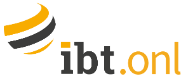 The digital disruption has transformed exporting and international business. IBT Online provides website localization and international online marketing services to help companies grow their sales, brands and businesses online globally. Our Go Global Webinar Series is for all C-suite, directors and senior management responsible for growing exports and business internationally, across all sectors, goods and services, B2B (business to business) and B2C (business to consumer).