GO GLOBAL WEBINAR SERIES: How To Sell Online In EUROPE
Wednesday, June 14th, 2017
USA: 8:00am PT, 10:00am CT, 11:00am ET
UK: 4:00pm, Europe: 5:00pm CET
Insights and opportunities:
Website localization, what it is really all about
The big five markets (Germany, the UK, France, Italy and Spain)
The other markets (20+…)…
Languages: 24 official European Union languages
Big business to business (B2B) – direct or via distributors
>500 million netizens business to consumer (B2C)
European digital platforms "plug and play" infrastructure
Single European Payment Systems (SEPA)
Ecommerce and mcomerce
Building web sites – practical guidelines
Marketing online – the do's and dont's
Conclusions
Polls and surveys:
Attendee participation and feedback.
Takeaways:
The presentation, polls, survey and lots more to grow your exports and business internationally.
Twitter hashtag:
#IBTWebinar
Meet the experts:
Ian Staalem
Executive Assistant to the Director General, Institute of Export & International Trade

Ian Staalem is the Executive Assistant to Lesley Batchelor, the Director General of the Institute of Export. Ian is responsible for much of the Institute's research on international trade issues and ensures that the DG is fully briefed for the numerous government or business events that the Institute is invited to participate in.

Susanna Hardy
Director Client Services, IBT Online

Susanna heads up global operations focusing on helping companies use the internet and the IBT Online Global range of services to develop their businesses internationally. Susanna brings her expertise in international business development and marketing to the IBT Online team and has worked with a wide spectrum of companies to reach, develop and succeed in export markets. Susanna has spent her career developing international businesses for companies.
Go Global Webinar Series
Go Grow Your Exports and Business Internationally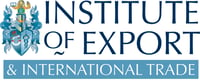 The Institute of Export & International Trade (IOE&IT) is the professional membership body representing and supporting the interests of everyone involved in importing, exporting and international trade. The IOE&IT is the leading authority in best practice and competence for businesses trading globally.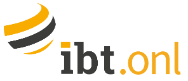 The digital disruption has transformed exporting and international business. IBT Online provides website localisation and international online marketing services to help companies grow their sales, brands and businesses online globally. Our Go Global Webinar Series is for all C-suite, directors and senior management responsible for growing exports and business internationally, across all sectors, goods and services, B2B (business to business) and B2C (business to consumer).